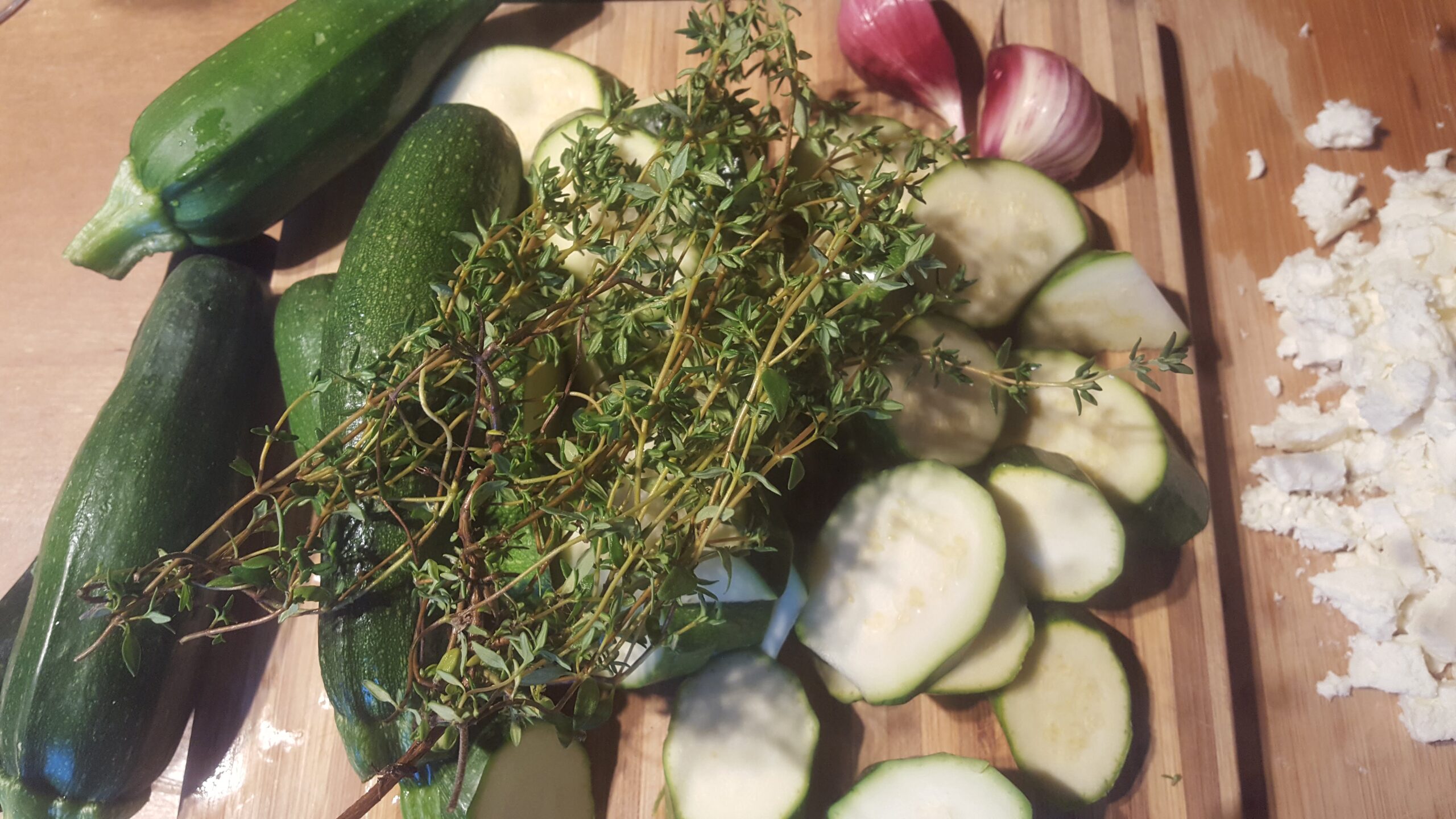 1 tbsp. butter or cooking oil
1-2 cloves garlic, minced
3 cups zucchini, cut on diagonal into 2-inch chunks
2 tbsp. fresh thyme leaves or 2 tsp. dried thyme or oregano
1⁄8 tsp. salt (to taste)
1/2 tsp. freshly ground black pepper
1/4 tsp. paprika or cayenne (optional)
1⁄4 cup crumbled feta cheese (more to taste)
Prepare all ingredients. Heat butter or oil in a large skillet at medium heat. Add garlic & zucchini and saute about 5 minutes. Add thyme and a sprinkle of salt,  saute another minute, until zucchini is golden brown.
Remove skillet from heat  and season with salt & pepper. Some feta cheeses are saltier than others, so adjust the salt. Sprinkle feta cheese over top  with a little paprika or cayenne just before serving.