Certified Organic Produce
We are dedicated to providing our customers with certified organic produce, supporting local growers first and offering a worldwide selection of organic fruits and vegetables.
Whenever possible, we sell farm-direct, local produce, which ensures the quality and freshness for our customers. All of our Organic growers are inspected to ensure consistent quality and that they are Certified Organic.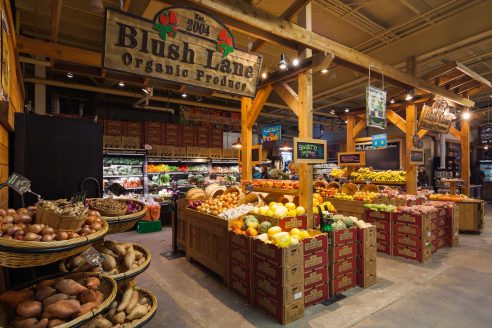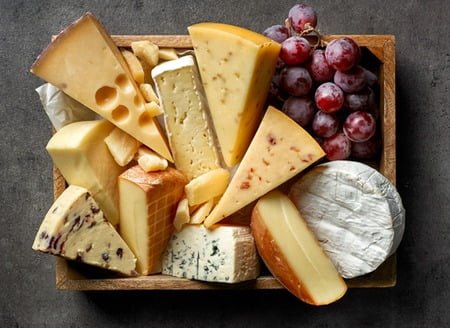 We offer locally produced Organic cow and goat milks, yogurts and cheeses.
We are proud to sell Canada's finest Organic and artisan cheeses, bringing customers a wealth of unique, diverse and internationally renowned creations.
Selections include alternative cheeses made from goat and sheep milk, in addition to non-dairy choices.
We strive to support local farmers who use sustainable practices. Our preference is to sell organic first, then grass-fed or free-range. If either of those are not available we look to support small, local farms.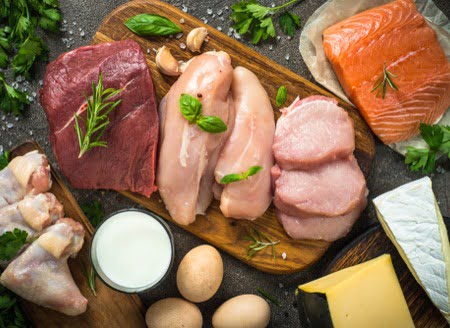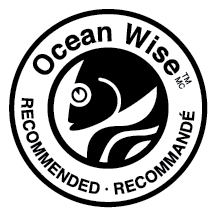 Sustainable Ocean Products
Whenever possible, we source third-party certified sustainable seafood (certified by organizations such as Ocean Wise and MSC). Our priority locations are from the west coast of Canada, seeking wild-caught first. We strive to only sell line-caught tuna and certified sustainable farmed and exotic seafood.
Grocery and Natural Foods
Our natural and gourmet foods are selected for variety, quality and wholesomeness, with a preference for locally and Organically produced goods. New products are screened for possible high-risk GMO (genetically modified organisms) ingredients as well as other ingredients deemed to unacceptable in Organic and natural foods (e.g. artificial colours, MSG).
The Non-GMO Project certification is a great tool that most natural and organic food manufacturers have adopted to help verify that their product meets the requirements to be labelled GMO free. Although a 100% guarantee of non-GMO ingredients is not possible in these modern times, Blush Lane is committed to supporting the aims of the Non-GMO Project.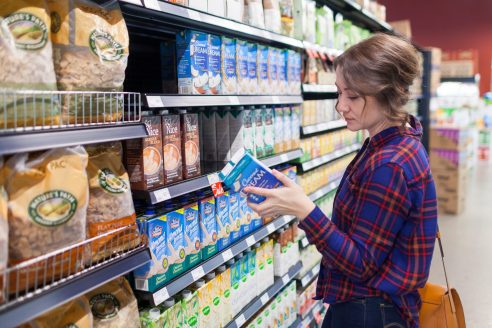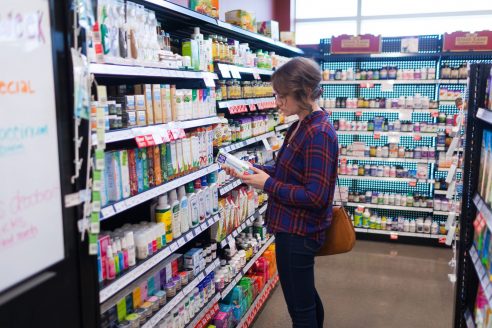 We strive to provide our customers with clean natural alternatives for everyday use. Each product is chosen to provide our customers with the most natural and cleanest options available.
We carry a wide variety of whole food vitamins, minerals, herbs and sport-related nutritional supplements for all ages. We also carry pre and probiotics, essential fatty acids (both fish and vegetarian) and homeopathic remedies.
Blush Lane Organic Market also carries hair, face and body care products such as natural toothpastes, soaps, deodorants, aromatherapy oils and much more.  Our skin is the largest organ on our body and can absorb chemicals, so it is important to be health-conscious with your body care products as with supplements and food.