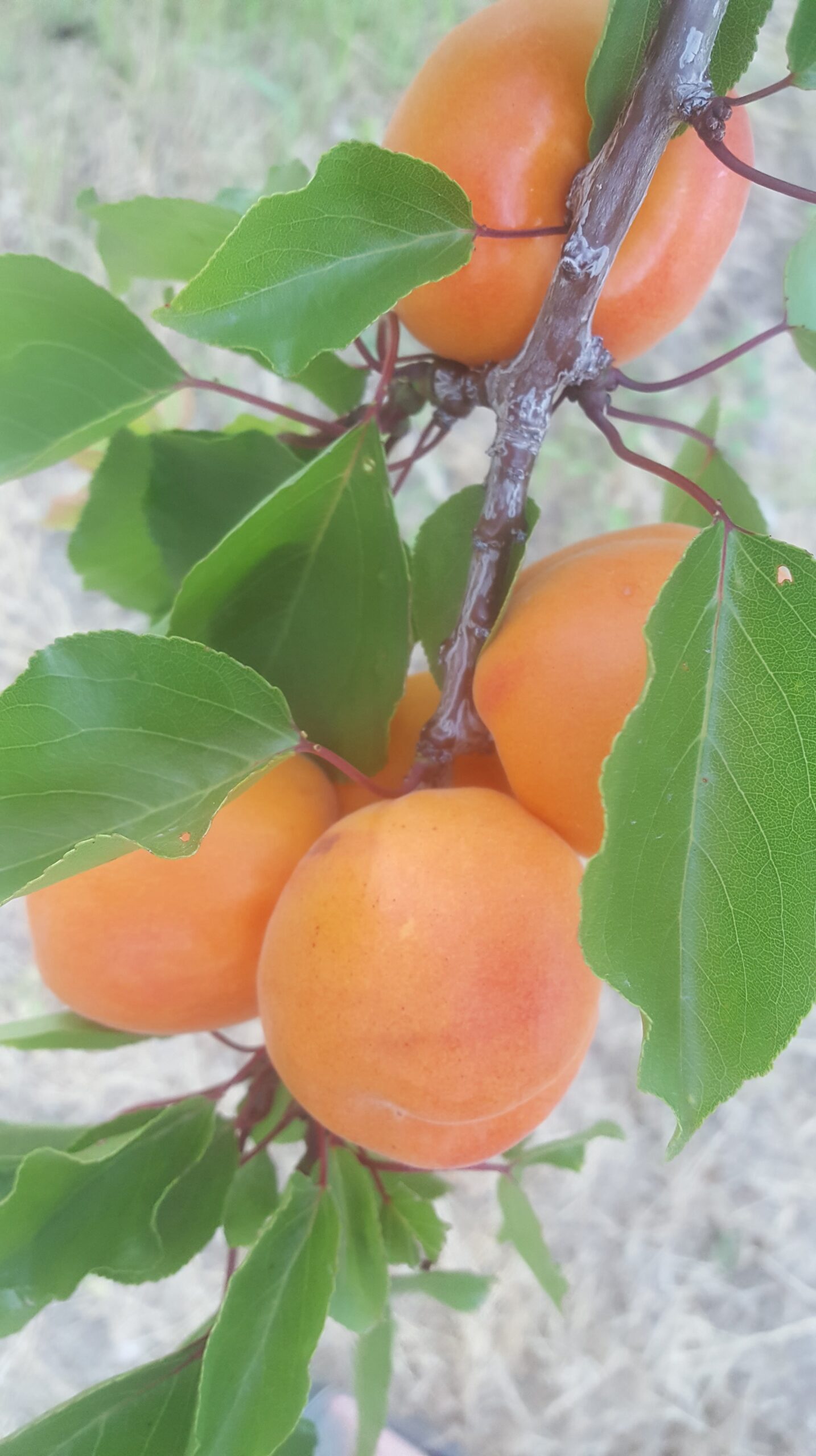 It's 36- 38 C  daily in Keremeos and cherries are in full swing! Cherries are the first fruit harvest of the year, and more varieties will be picked as they ripen in the next couple of weeks.
At the orchard, we've just started picking apricots with our first variety- Tom Cots.  Due to cold winter and cool spring, apricots are in light production this year, so enjoy when you get the chance! Sundrops and Rivals will follow in the the next couple of weeks.
Coming soon will be our "Crimean" plums, wonderful little purplely plummy morsels only available for a short time! An old world/ heritage variety also known as wild or cherry plums, they are unique in Western Canada to us. The yellow variety is known as a Mirabella plum,  originally from Lorraine, France.
Early peaches are getting close- if the days stay hot we'll begin picking around July 15th. As we like to tree ripen, our peaches may be a little later than other growers, but the wait is worth it!