From fields to stores, Blush Lane is committed to sustainability.
Blush Lane Organic Market is more than a grocery store. We are farmers ourselves, with an organic orchard in Keremeos, BC. We are directly connected to organic farmers, producers, growers, ranchers, creators and other individuals and companies that are equally as committed to protecting the environment. Whether through our stores, orchard or relationships, we strive to respect the land, water and air that nourishes us.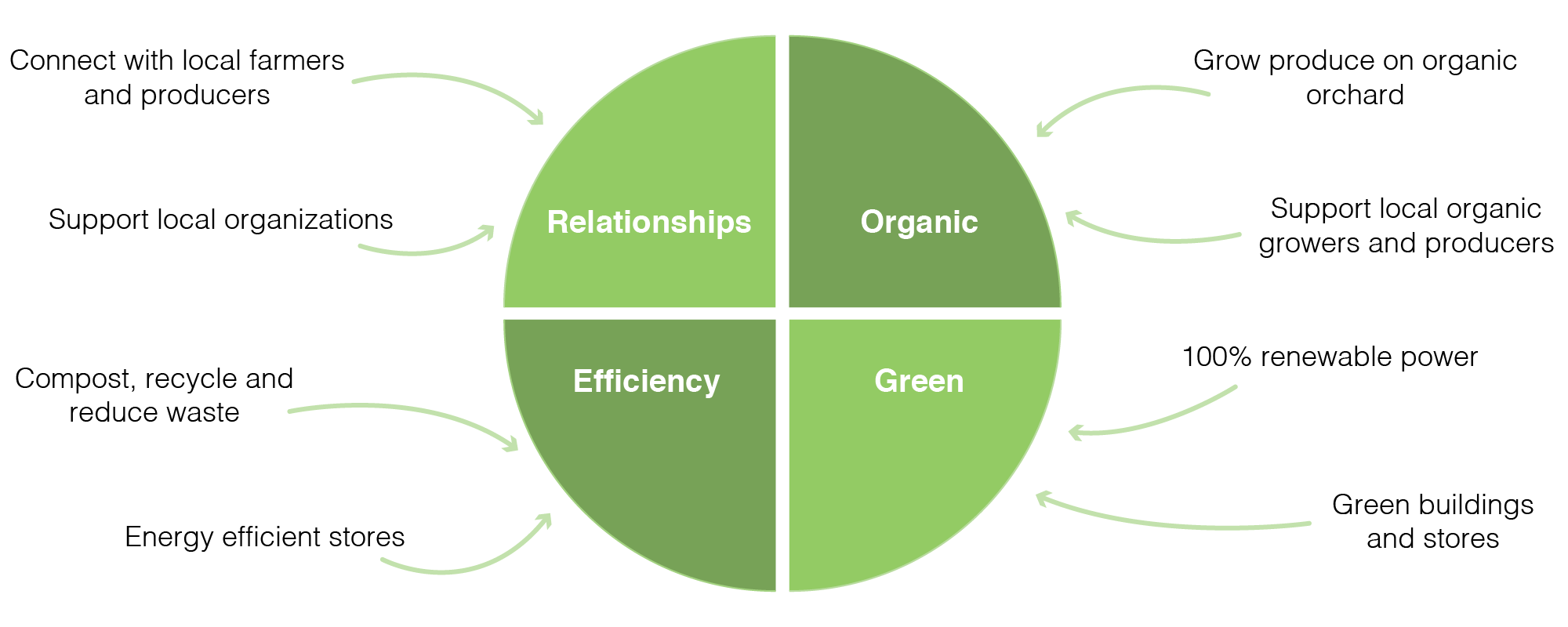 We grow Certified Organic produce
All of Blush Lane's produce is Certified Organic. With no chemical fertilizers, pesticides, herbicides, GMOs, dyes or irradiation, produce is grown in harmony with the native land, water and air. As addition benefits, organic food is also healthy and tastes great!
We not only sell organic food, but we are organic farmers ourselves. Blush Lane Organic Orchard is located in British Columbia's southern interior, in Keremeos. We have learned about the many benefits and challenges of organic agricultural through hands-on experience and talking to other organic farmers in the area. We ship our organic produce directly from our orchard to Blush Lane stores, so stop by our stores and try Blush Lane's own produce! Or if you are in the area, visit our organic orchard for the freshest produce.
Learn more about Blush Lane's commitment to sustainable organic agriculture and about our vast selection of organic products.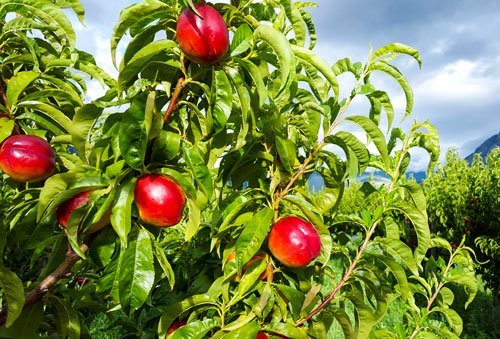 Advocates for organic and non-GMO agriculture
Blush Lane is committed to supporting local organic associations and advocacy groups. We are active participants in organic associations throughout Alberta and British Columbia, in addition to supporting non-GMO initiatives. Read more about the associations we are involved with and support.
Powered by green electricity
Bullfrog Power also uses our support to help fund new, community-based green energy projects in Alberta and across Canada. As a result, we are reducing our environmental impact and helping to create a cleaner, healthier world.Blush Lane is proud to choose 100% green electricity with Bullfrog Power, Canada's leading green energy provider. Through this agreement, Bullfrog Power's generators put 100% renewable electricity onto the grid to match the amount of conventional power our stores use.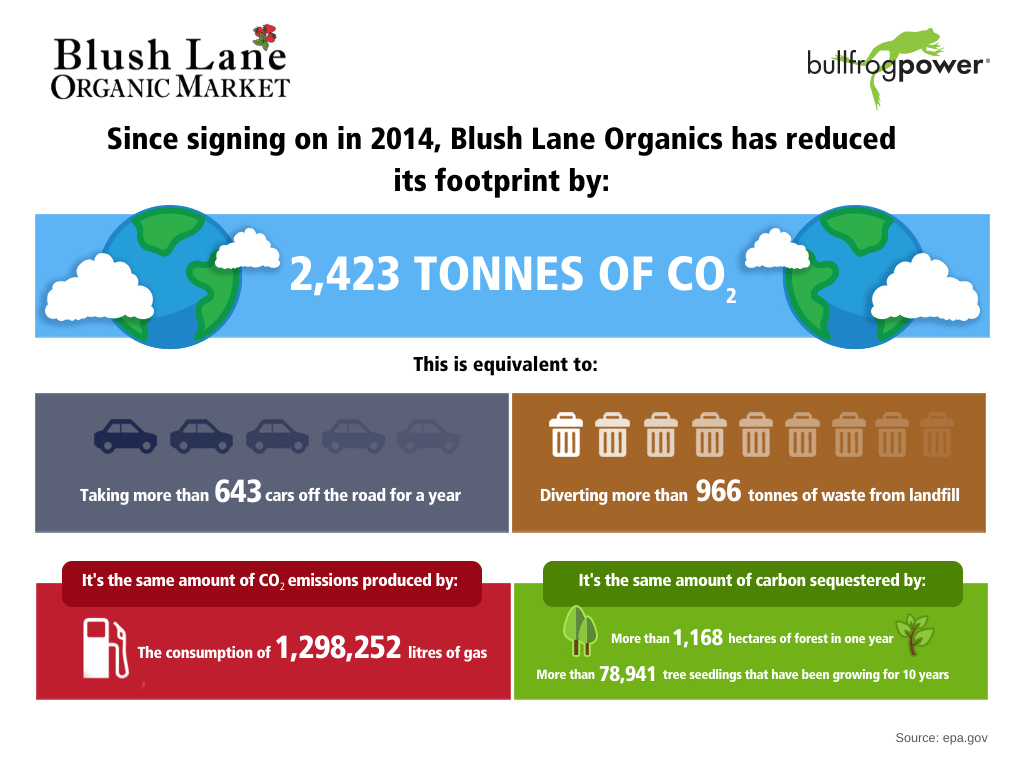 Innovative technologies in our stores
Blush Lane's stores are designed to keep all produce and food fresh while using the least amount of energy possible. We use the most recent technologies to improve efficiency wherever possible.
Blush Lane Aspen Woods was one of the first stores to use LED lights in the dairy cooler. Since traditional light bulbs emit extra heat, coolers have to work harder to keep the cooler at a crisp temperature when the light bulbs are on. The LED lights are a small feature but every step is a step forward for sustainability.
Blush Lane's in-store initiatives minimize food waste while keeping our produce and grocery products as fresh as possible. We partner with local organizations to ensure food is not thrown out. When there is waste, it is properly composted and recycled.
With Blush Lane and 
SPUD.ca
 now in the same family, we use the SPUD warehouse to get to just-in-time inventory. That means we are able to receive smaller, more frequent orders at the SPUD warehouse, which then allows the stores to better manage inventory. Smaller, more frequent orders lead to lower food waste, plus fresher products for the customer.
Blush Lane Organic Market takes reducing food waste very seriously. Not only is this lost revenue to the store, but it is also a waste of food that could benefit people in our community. We donate our shrink or short-dated product to our local food banks daily. Other store level initiatives to combat product shrink include allowing our staff to buy heavily discounted bags of produce, grocery items, or deli items that would otherwise be unsellable. This prevents that food from ending up as waste.
We also work with Hop Compost. Hop collects any food we can't donate and uses patented technology to transform the food scraps into nutrient-rich organic compost. Hop enables more food waste to be saved table-to-farm, and more organic food to be grown farm-to-table. We then sell the bags of compost at Blush Lane!