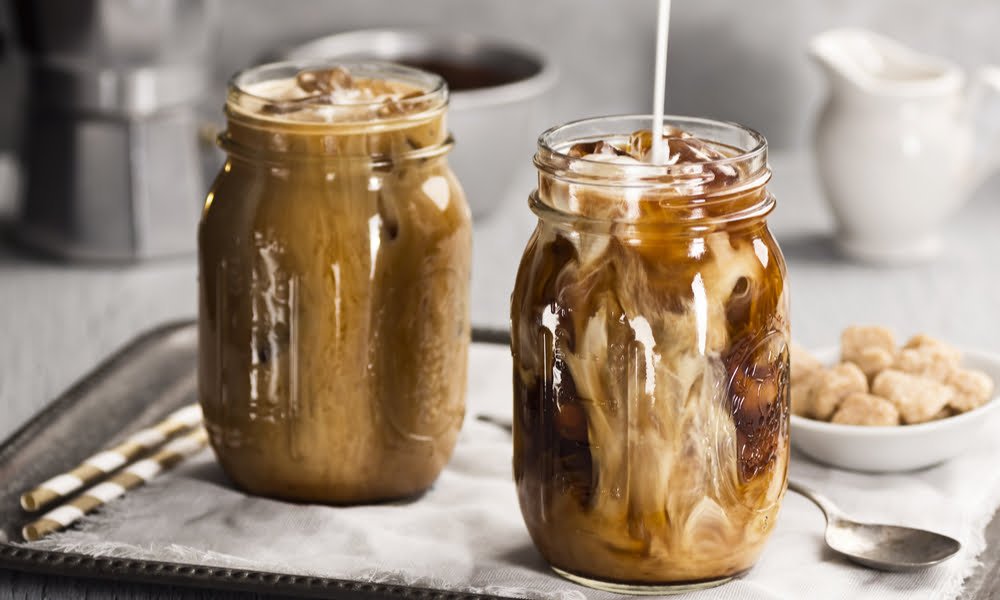 With warmer weather comes cooler drinks. It's an inverse relationship. Smoothies are a must, and we've already told you about our Watermelon Slushie, but what's the most popular iced drink of all? Iced lattes.
Iced lattes are a great way to mix up your coffee routine. They're obviously more refreshing than your hot morning coffee, and they're great afternoon pick-me-ups for when you need that added boost. Here we'll lay out how to make the perfect, cafe-quality iced latte for you to whip up at home or in the office.
Cafe-Quality Iced Latte
Ingredients:
Ice

Strong coffee, espresso, or cold brew concentrate

Milk of choice

Sweetener of choice

Optional

: dash of cinnamon
Instructions:
Fill your cup (preferably a tall one) with ice.

Pour in your freshly brewed strong coffee or espresso. Fill up ¾ of the way.

In a separate jar or in a blender, pour in your milk of choice. (We personally love creamy almond milk or coconut milk.) To your milk, add sweetener of choice, if using. Tighten the lid on the jar and shake well, or, if using a blender, blend on high for a minute or so.

Add your dreamy froth mixture to your coffee and ice. Top with a dash of cinnamon (if you're extra like that) and relish every sip.
Alternatively, if you don't care for foamed milk, simply add your strong coffee to a cup full of ice and add creamy milk. Califia Farms almond milk is amazing! (Available in our stores.) What are your favourite ways to make an iced latte?