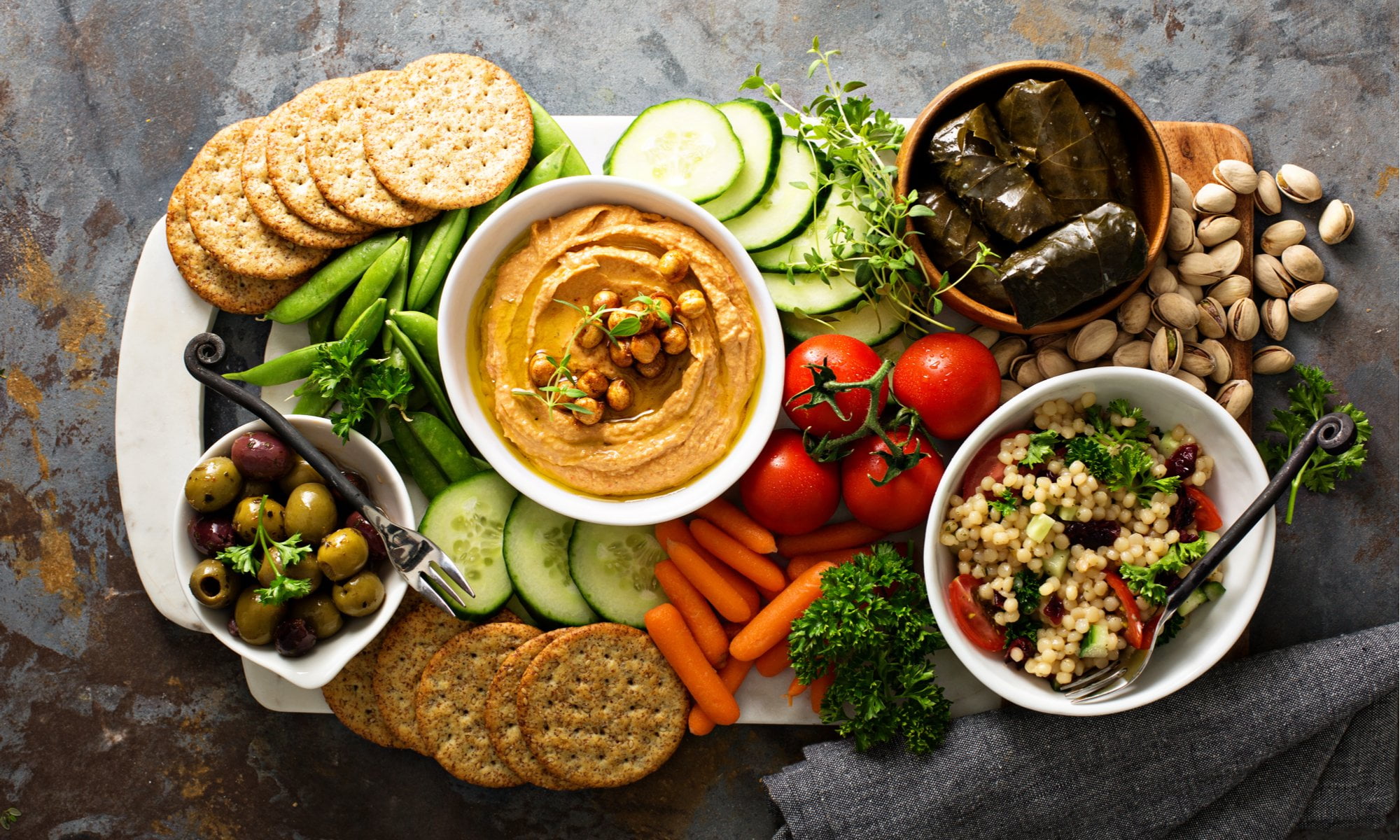 During the holidays, dinner parties and potlucks are on the rise. While it'd be nice to arrive at a party empty-handed (because I can be lazy like that), more often than not, parties require me to bring an appetizer. Most party appetizers are something along the lines of baked brie, cheese platters, or charcuterie boards. I'm not vegan anymore (and now happily enjoy these glamorous spreads of cured meats and rich cheeses), but when I was, I would longingly stare at these non-vegan platters and find myself daydreaming about plant-based ones. Now, with the rise of alternative meats and cheeses, these are possible! That's why I'm sharing the recipe for the perfect plant-based appetizer: the vegan charcuterie board.
What is a vegan charcuterie board?
Although charcuterie boards are typically meat and meat alone, our vegan version is more of a plant-based cheese platter/charcuterie/veggie tray hybrid. Here's the foundation for plating the perfect plant-based spread:
Hummus
Olive Tapenade
Mushroom pate
A light quinoa/barley salad
Crackers or bread
Veggies (we like carrots, peppers, tomatoes, snap peas, and cucumber)
Vegan cheese
Fruit of choice (we like grapes, pears, or apples)
Nuts or dried fruit
Dip (eggplant dips are great)
Pickled Veggies (Pro-tip: to make quick-pickled red onions, simply soak sliced red onion in white wine vinegar with a bit of salt and sugar for 30 minutes. Easy peasy.)
Optional: plant-based sausages
Optional: stuffed grape leaves
To prepare:
Simply arrange the goods in an aesthetically-pleasing fashion on a wooden cooking board or a platter. Arrive at your party, and prepare yourself for fellow partiers to be wowed by your magnificent meatless melange. That's all!