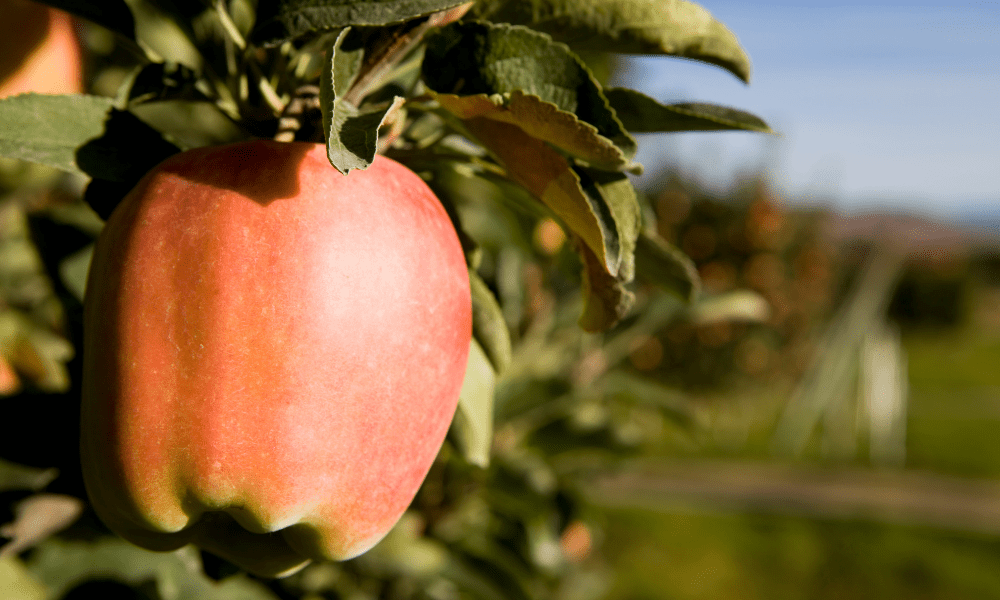 Ambrosia apples are a Canadian variety that was discovered in Cawston, BC.  by  Sally & Wilfrid Mennell on their orchard. The delicious apples were soon named Ambrosia to describe how extraordinary they are!
With beautiful creamy & blush skin, these apples look perfect on the outside. On the inside, they are crispy and pack a refreshing flavour with little acid. Perfect fresh and slow to brown,  Ambrosias are great for sharing on platters, or try in a variety of recipes including this Roasted Ambrosia Apple Soup!
Roasted Ambrosia Apple Soup
12 Ambrosia Apples
1 L apple juice
2 L water
1 carrot
2 stalks celery
1 onion
2 sprigs thyme
3 T plain yogurt
1 T olive oil
1 t cinnamon
Salt and pepper to taste
Apple Stock
Rough-cut 5 washed apples. Dice celery, carrot and onion. Set aside 1/4 of the onion. Add to pot with water and apple juice. Simmer for one hour and strain. Set aside.
Soup
Pre-heat oven to 400°F. Peel, core and slice apples 1/4" thick. Toss with olive oil, salt, some thyme and salt and pepper. Place spaced out on a baking sheet pan. Roast apples until they start to char in colour.
Put the remainder of the onion into a pot and sauté until caramelized. Add thyme and roasted apples. Sauté together. Add strained apple stock and simmer for 30 – 45 minutes. Remove from stove and puree until smooth. Mix cinnamon and yogurt together and drizzle on soup.