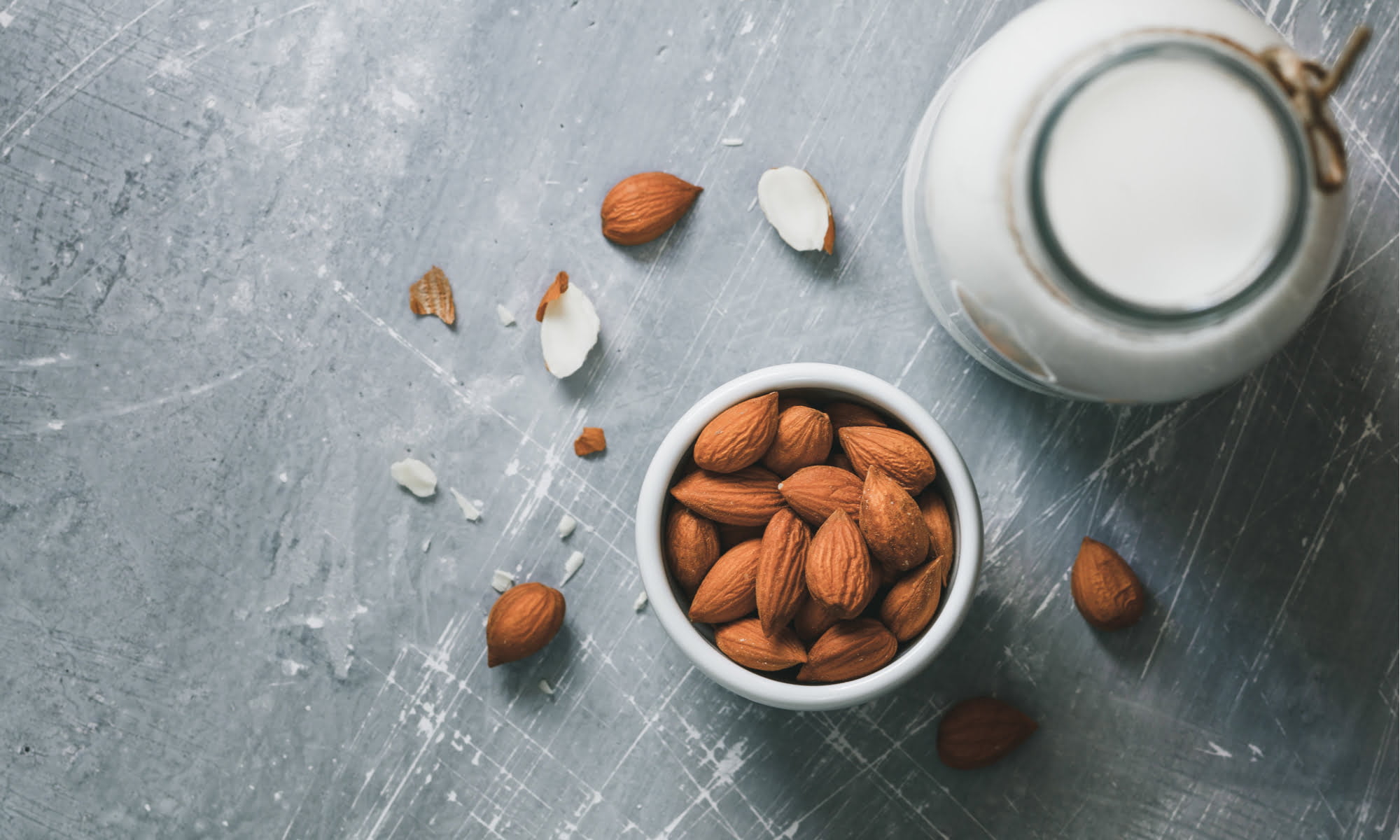 Homemade almond milk is becoming increasingly popular. There are many benefits to making your own nut milk: it's cheaper, incomparably creamier, and you know exactly what's in it (check out this step-by-step guide to homemade almond milk!). My only qualm with homemade almond milk is the pulp. While I'm tempted to throw it in the compost, I'd much rather make use of it. After some research, here are my 5 favourite almond pulp recipes that you'll go nuts for. 
5 Dreamy Almond Pulp Recipes 
Looking for a savoury snack? Look no further. They're crunchy, seasoned crackers are perfect with avocado or hummus for a midday snack. Feel free to enjoy them with these plant-based spreads too.
This works especially well for the Nutty Fat Bomb recipe. Simply replace 1 cup of the nuts with 1 cup of almond pulp and you'll never know the difference! Feel free to play around with the recipe a bit too – fat bombs are versatile.
Baked Goods
Have any recipes that require almond meal? Simply replace the meal with your freshly-made pulp, just like these Almond Cookies. It also works in muffins or macaroons too!
Smoothies
Think of almond pulp here like ground flax: an almost tasteless way to sneak in nutrients. Throw a handful of almond pulp into your smoothies for some added protein.
These dairy-free, gluten-free, and refined-sugar free brownies are seriously unreal. Top them with coconut whipped cream and you'll know true perfection.
Other almond pulp recipes? You can also dry out the pulp and use it as flour, add it to pancakes/waffle batter, or, if you don't want to bake with your almond pulp right away, freeze the pulp in ice cube trays for later use. The opportunities are endless.
Find almonds (and all other necessary ingredients!) at any Blush Lane store!