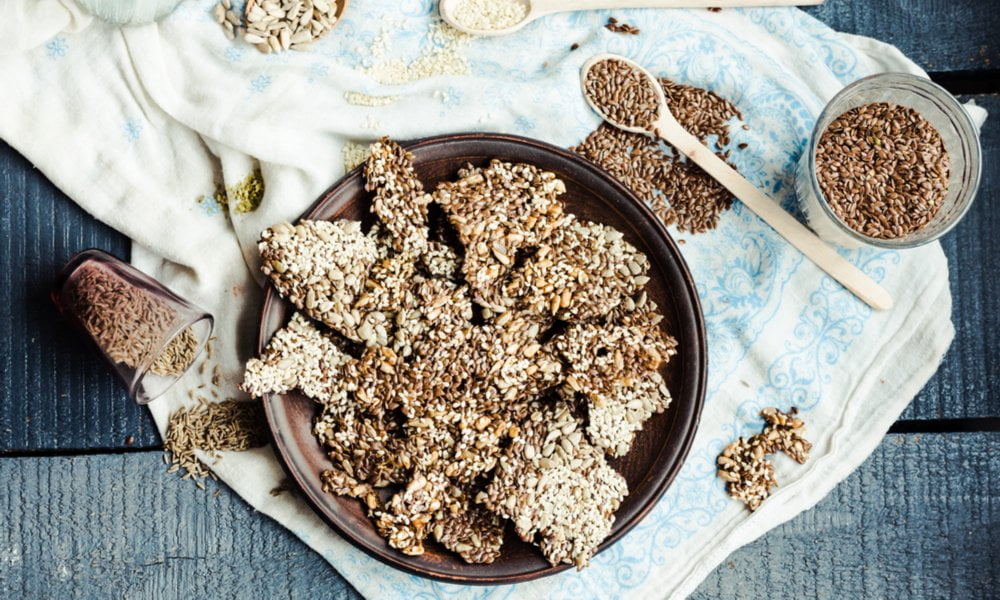 Whether you're keto, want to be keto, or you simply like to eat snacks, these are for you. Try out these keto-friendly snacks and let us know what you think.
10 Keto-Friendly Snacks
Hummus without chickpeas might sound weird and definitely isn't traditional, but cauliflower's mild flavour and texture is surprisingly tasty when paired with classic hummus flavours. If you're allergic to legumes or following a keto diet, cauliflower hummus is a great option! We love all forms of hummus – even ones made out of cauliflower.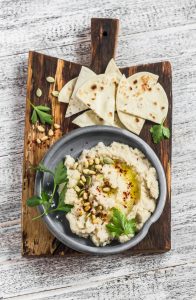 *Replace pita with low-carb veggie sticks to keep it keto.
If you're looking for the ultimate keto snack, look no further. Enjoy these crackers with cauliflower hummus (above), avocados (below), or even with almond butter. They're that versatile.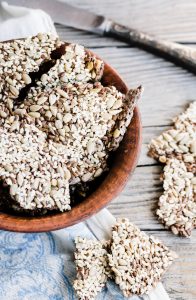 Yes, we're referring to coffee as a snack, but this one is loaded with healthy fats. Sometimes that's all you need to keep you going until dinner.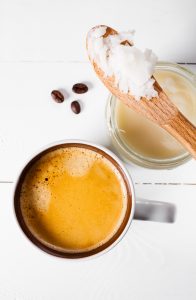 Despite how annoyingly trendy kale chips are, they're popular for a reason: they're freakin' delicious. Dress them up with whatever spices you like and boom – the perfect savoury low-carb snack.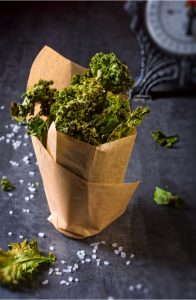 What's better than a chia pudding? A blended one. With avocado. We cover all the millennial bases here.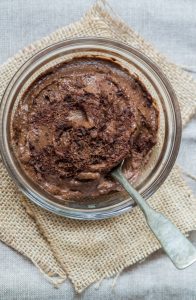 Too much of a stretch to refer to pizza as a snack? Nay! Depending on your hunger levels, a few bites to a couple slices could be just what you need to make it 'til dinner.
7. Avocado with Salt and Pepper
That's right – all you need is an avo and some S&P. Simply cut it in half, spice it up, and enjoy. Don't knock it till you try it.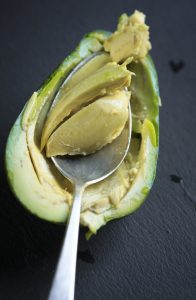 8. Beef Jerky
Beware of any added sugars here. Choose low-carb versions with few added ingredients. 
For keto-friendly fat bombs, you may have to adjust these recipes a bit. Be sure to choose low-carb nuts and nut butters like almonds or macadamia nuts, since peanuts and cashews are higher in carbs.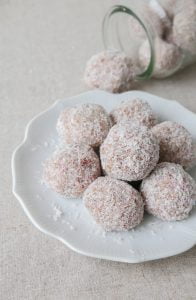 10. Chocolate Coconut Protein Powder Ice Pops
Yep, that's right, you can make popsicles out of protein powder! Don't believe us? Check out the inspiration for this here.

For this specific recipe, you'll need:
2 scoops chocolate flavoured protein powder (no sugar added OR one that has stevia)

1 can full-fat coconut milk
Instructions:
Follow instructions on protein powder container. Blend ingredients together.

Pour into popsicle moulds. Don't have popsicles moulds? Use ice cube trays and toothpicks for mini popsicles!

Freeze for 6 hours. Top with chopped almonds for extra flavour. Enjoy!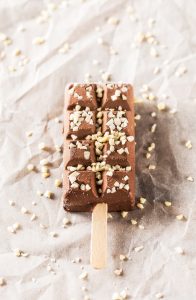 Have any other suggestions for keto-friendly snacks? Leave us a comment on Facebook or tweet at us (@blushlanecalg or @blushlaneedm)!