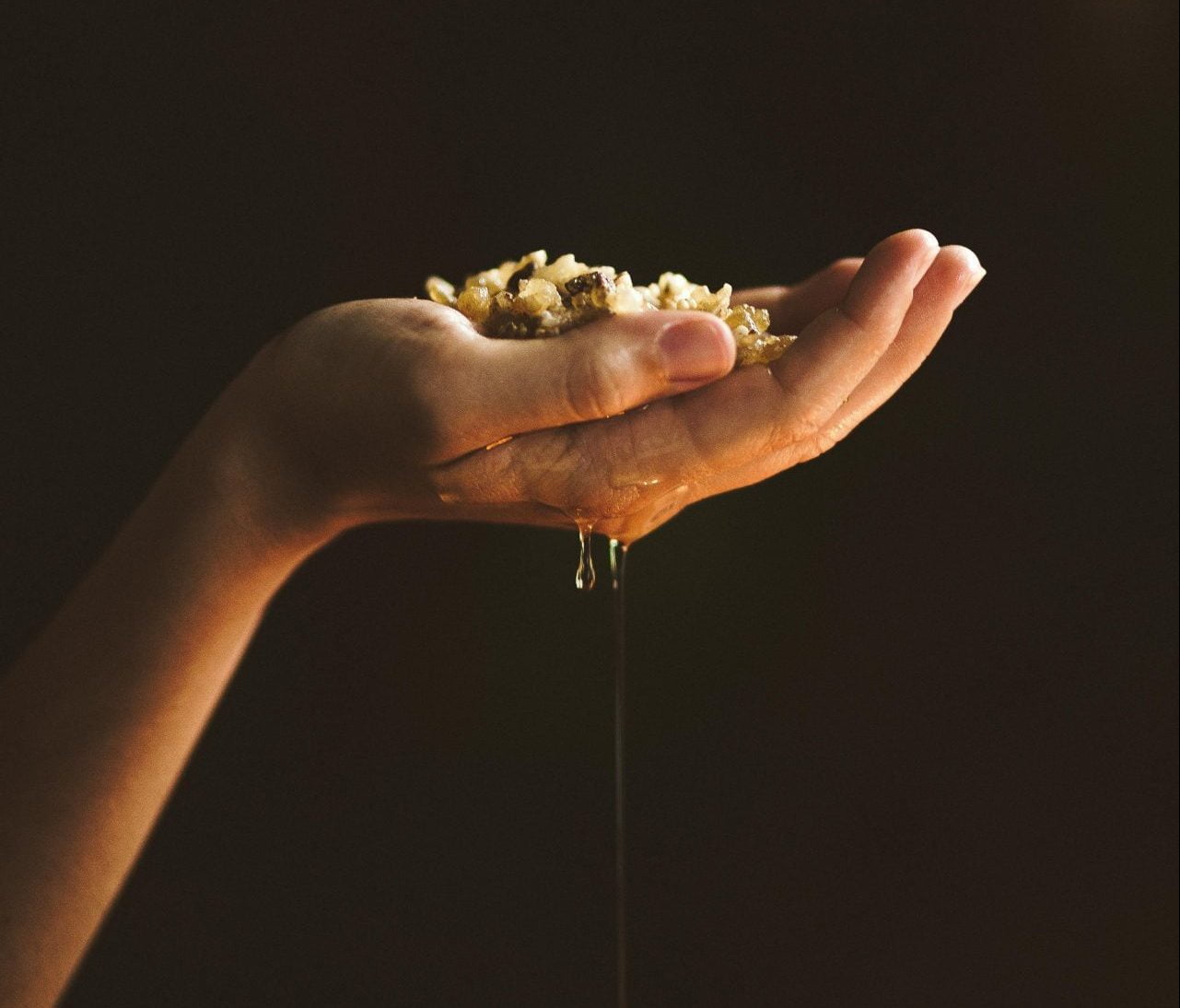 Living in a global pandemic isn't easy and there's no doubt it's a stressful time for us all. This stress can adversely affect our mental and physical health but it's important to carve out time for ourselves and find ways to relax and unwind. With that in mind, I wanted to share my 2 favourite Ellie Bianca products that are perfect for stress-relief and why!
Frankincense and Myrrh Skin Oil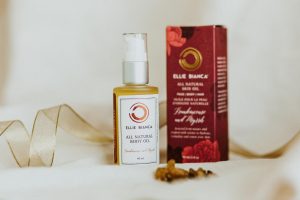 The Frankincense and Myrrh Skin Oil is a luxurious blend of 12 perfectly balanced oils and Vitamin E, easily penetrating the skin and imparts an astonishing skin radiance. This dynamic duo reduces stress and anxiety all while keeping your skin radiant and glowing. It also combats scarring and other signs of irritation and gives thorough protection to ensure the skin will age gracefully.
Why do I love it? It's potent woody aroma uplifts your spirit while keeping you grounded and the Frankincense makes a great emollient for boosting collagen and elastin production. The essential oils deeply nourish and hydrate the skin and aid in minimizing the appearance of fine lines and improve the overall skin tone and elasticity by smoothing out the look of wrinkles.  
The Frankincense and Myrrh essential oils are also known to be antimicrobial, antiviral and antibacterial, killing all harmful bacteria (something we can all benefit from right now), leaving your skin to age gracefully and provide you with a beautiful healthy glow.
How to Apply:
Add a few drops of the Frankincense Skin Oil in a running bath and mix with the Ellie Bianca Lavender Bath Salt (see below). Finish by applying the desired amount onto clean, damp skin and massage until fully absorbed for the ultimate spa treatment at home!
Lavender Bath Salt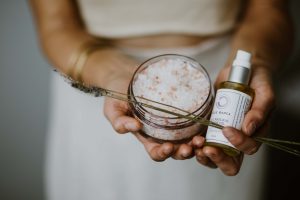 Ellie Bianca's luxurious and scientifically formulated lavender bath salt helps to soothe dry, itchy or inflamed skin and release any stress the body is experiencing. Made with a blend of lavender essential oil and Himalayan salts to promote relaxation while moisturizing, detoxifying and softening the skin. It also works to balance your skin's hydration and pH levels. 
I personally love this bath salt after a stressful day or an intense workout that's got me feeling stiff and sore. Because the Himalayan salts are packed with naturally occurring minerals and compounds, it's the perfect muscle relaxer and provides an overall hydrating and rejuvenating experience.
How to Use:
Run a hot bath and add two tablespoons of the Lavender Bath Salts into the running water. Light your favourite candle, sit back and relax and enjoy your surroundings!
Shop Ellie Bianca
Shop our selection of Ellie Bianca products at all Blush Lane locations in Calgary and Edmonton. Have questions about the products? Our qualified health and body care staff can answer any questions you may have!