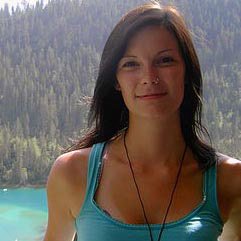 Cooking Class – Edmonton Store Only
Tuesday May 24, 2016
How to Break the Vicious Circle of Sugar Addiction
Presenter: Christiane Panesar
NON-PREP Seminar, Sugar Addiction Seminar
Studies have shown that sugar is just as addictive as opiate drugs. If you can't stop eating sugar and refined foods (which are just like sugar in your body), it's not just a lack of will power. Learn how to break the vicious circle of sugar addiction. Understand your cravings and what your body actually needs. Get to know healthy sweet options that nurture and enliven, instead of deprive.
Enjoy a sample of a nourishing treat and receive the recipe to replicate at home.
About the Presenter:
Christiane Panesar, M.A., C.H.N.
Certified Holistic Nutritionist
Christiane graduated with distinction form Canada's leading Natural Nutrition institution, the Canadian School for Natural Nutrition (CSNN). On the basis of her additional training as a health coach, emotional body worker and ThetaHealer®, she empowers her clients by sharing knowledge about wholesome ways to eat and self-nurture, providing simple tools that support transformation, and guiding access to inner resources. The key to success in her approach lies in the confluence of hand-crafted individualized step-by-step paths to wellness and guidance through the transcendence of emotional and mental barriers.
"I founded Heart-Food for people, who want to empower themselves with the knowledge that they've been disconnected from: knowledge about ourselves, our bodies and the food we eat. I believe that the body can heal itself, when we provide the right environment so that it can come back into balance. As the daughter of a distinguished German naturopath and author, I adopted my father's philosophy to look deeper into the underlying reasons for imbalance instead of simply covering up symptoms. The key is to reconnect with our inner wisdom and work with the body.  I'm supporting my clients to uncover underlying issues that are keeping them stuck so that they can be free to fully nourish themselves from the inside out."
Why is this different?
I won't
'prescribe' you a diet that wasn't meant for you and your body
confine you to a meal plan
I will empower you with the skills on how to
make your own educated choices
create balanced meals & snacks continuously
use your symptoms and cravings as a guide
manage difficult feelings and emotional eating
 Heart-Food at Roots on Whyte with Le Soleil #201