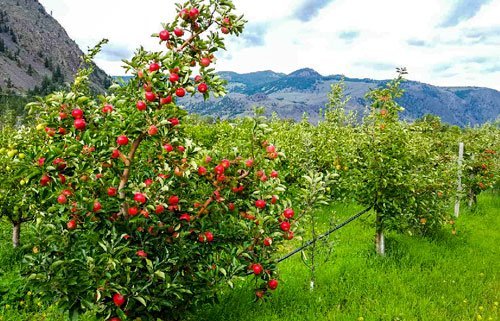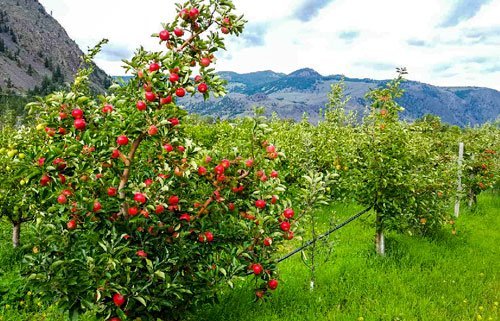 Apples are one of the most versatile and popular fruit. From pies to ciders, apples can be transformed into many delicious and healthy treats. And apples make the perfect on-the-go snack. In fact, they are one of the most eaten fruit (only second to bananas).
You don't need to wait until fall to get fresh and crispy apples. Summer apples from British Columbia are as much of a treat as fresh peaches and nectarines. They make excellent fresh snacks, and some varieties are great for cooking or drying. Summer apples are best eaten or cooked right away, as they do not store as long as later season apples.
Summer apples from Blush Lane Organic Orchard
Here are a few organic summer apples varieties that are grown at the Blush Lane Organic Orchard. Visit our markets in Edmonton, Calgary or the Calgary Farmers' Market to see the difference between a summer apple and later season apple for yourself.
Discovery
With its origins in England, the Discovery apple is now a popular early season apple around the world. It is a medium sized apple with a flavour similar to strawberries and raspberries. The Discovery apple is great for eating fresh, in addition to also cooking and juicing.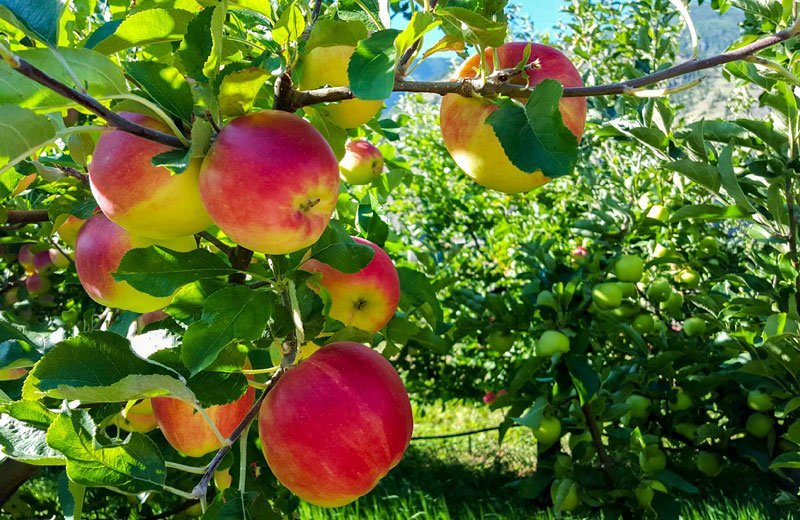 Sunrise
Sunrise comes from a mixture between McIntosh and Golden Delicious apples, and it was created in Canada. The fruit are round to oblong, with a sharper flavour akin to pears. In addition to a delicious fresh snack, Sunrise apples are also good for drying.
Vista Bella
The Vista Bella variety was introduced in the United States in 1956. It is a red-green fruit that is best used for eating fresh with its full flavour profile.
Akane
Akane is a summer apple variety originating from Japan. The red apples have an excellent strawberry-ish flavour, excellent for eating fresh. They are also popular to dry. Since the flesh doesn't brown quickly, Akane apples are perfect to cut up for a snack.