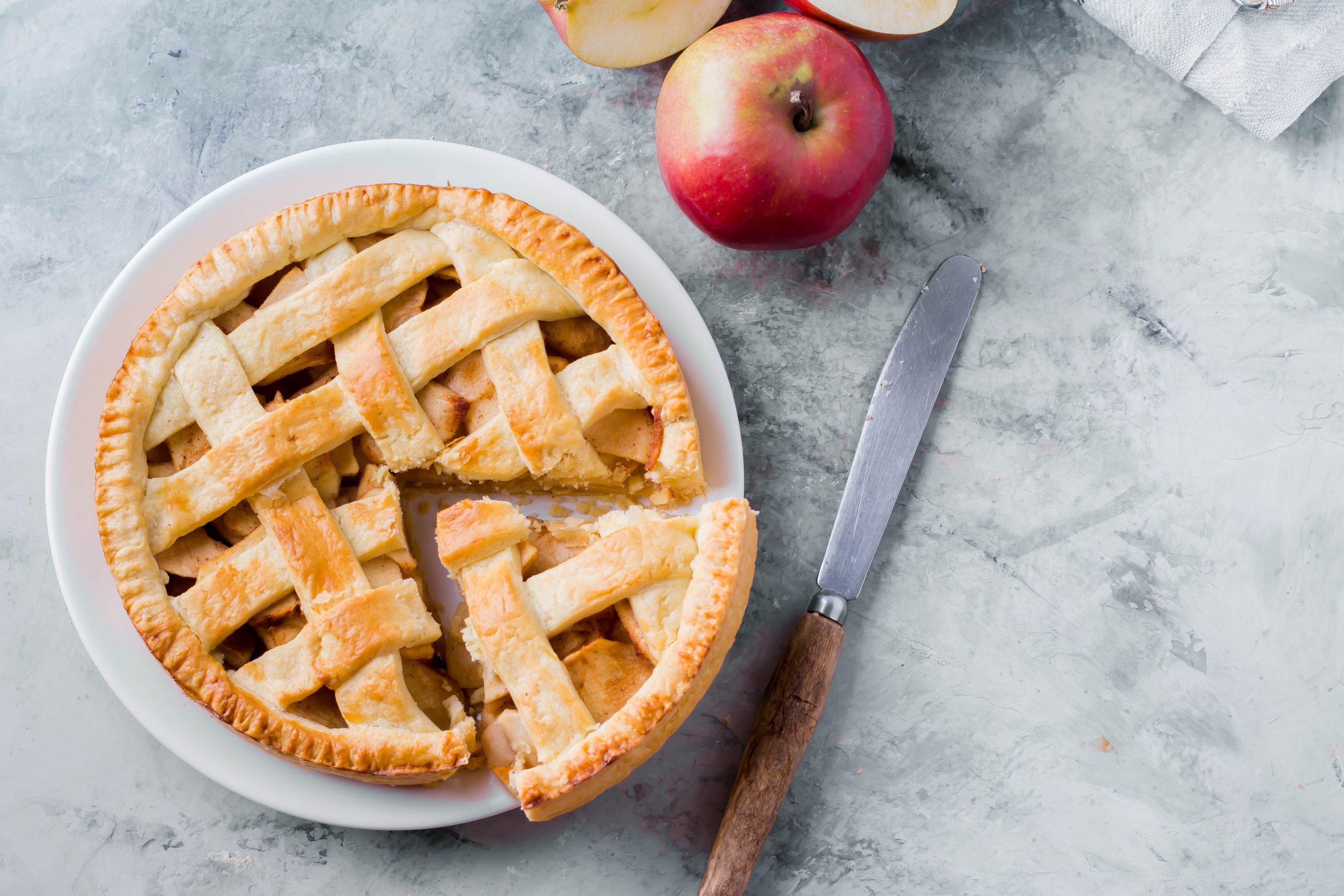 Rescued Apple Pie is near Perfect
No need to throw out bruised or imperfect apples! Try them in this simple planet-friendly apple crisp! The best apple pie recipe is the one that you make, so instead of a traditional apple pie recipe, we are going with an easy, earth-friendly apple pie! This recipe is from our nutritionist partner Christina Wilton at Dragonfly Thrive to make sure you use your imperfect produce in the most delicious way.
INGREDIENTS
4 imperfect apples (cored and sliced)
1/3 cup Maple Syrup (divided)
1 tbsp Coconut Flour (or other flour)
1/4 cup Unsweetened Applesauce
1 cup Oat Flour (see note)
3/4 cup Oats
1 tsp Baking Powder
1/2 tsp Sea Salt
1/3 cup Coconut Oil
1 cup Ice Cream (optional)
INSTRUCTIONS
Preheat oven to 350oF (177oC). Place coconut oil in fridge to chill.
Add your sliced apples, 1/3 of the maple syrup, the tablespoon of coconut flour and applesauce to a medium bowl and toss until coated. Set aside while you make the crust.
Add the oat flour, oats, the remaining 2/3 of the maple syrup, baking powder and sea salt to a different bowl and stir until combined.
Remove coconut oil from the freezer and add to mixture. Use your fingers to work it in until coarse crumbs form and the mixture holds together when pressed.
Remove a 1/3 of the crumbs for the topping and pour the remaining crumbs into the bottom of a tart pan or pie dish. Press the dough evenly into the pan.
Pour the apples over the crust. Sprinkle the remaining crumble evenly over the apples.
Bake for 40 to 45 min or until the crust is lightly brown. Check at 20 to 30 minutes if the tart is getting too brown. If so, tent with foil to prevent burning.
Scoop into bowls and serve with coconut ice cream.
NOTES
Homemade Oat Flour: Pulse oats in a food processor until oats resemble fine crumbs. 1.5 cups of oats will yield approximately 1 cup of oat flour.
Refrigerate in an airtight container for up to three days. Freeze for up to two months. Because what's better than rescued leftovers!