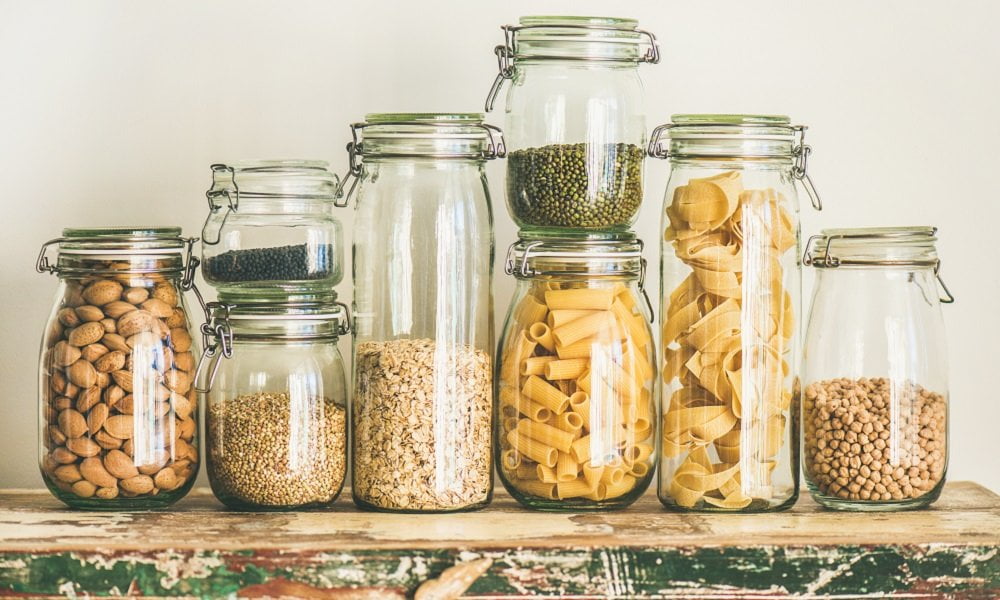 2018: The Year of Waste Awareness
Discovered in fish, in the compost we put on our gardens, in ninety percent of table salt- Is there anywhere on our earth that plastic has not been found?! This reality is connected to recent findings by Environmental Defense Canada that an astonishing ninety percent of plastic in our country is not getting recycled.
What this information tells us is that we should not be relying on systems that address the end life of single-use products and packaging, like recycling programs, to minimize waste. Rather, we should explore ways we can reduce our need for single-use products or completely re-imagine the idea of packaging altogether by looking for alternative ways to package food.
New Year, New Sustainability Program
At Blush Lane, sustainability has always been a central part of our mission as a business. What this means day to day, is that we are always looking for ways to reduce the environmental footprint of our stores and as a guiding principle for what we provide to our customers.
Going into the New Year we wanted to launch a new program that would address single-use food packaging waste as this issue was continually mentioned as a leading concern by our employees and our customers. We decided that the best place to address this concern was through providing a new program for the bulk section in our stores.
Coming January of 2019, all Blush Lane Organic Market locations will have new scales that will allow our customers to use their own reusable containers to get their same bulk favourites!
How It Works
Participating in this program is easy to do by simply following these three steps!
Next time you are planning to shop in our bulk section, please bring clean and empty containers with you.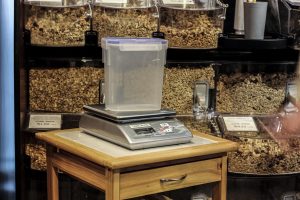 2. Using the digital scale provided in our bulk departments, TARE your containers before you fill up. Using the labels provided clearly write the TARE weight of your container on the label and place it on your container.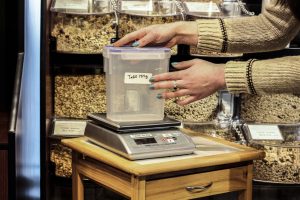 3. Fill your container with your chosen bulk product and note the BIN SKU number on the label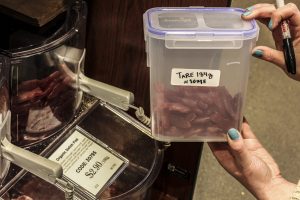 4. Bring your container to the checkout container, and a cashier will assist you as usual!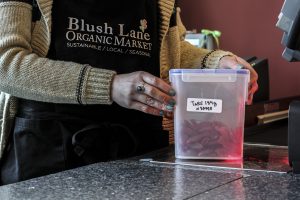 These steps will also be displayed in the store and our amazing Blush Lane staff are always willing to help if you need any extra assistance.
We are excited for how this program will improve the sustainability of the Blush Lane community as well as how it will encourage us to keep looking for ways to reduce our environmental footprint when it comes to waste reduction.