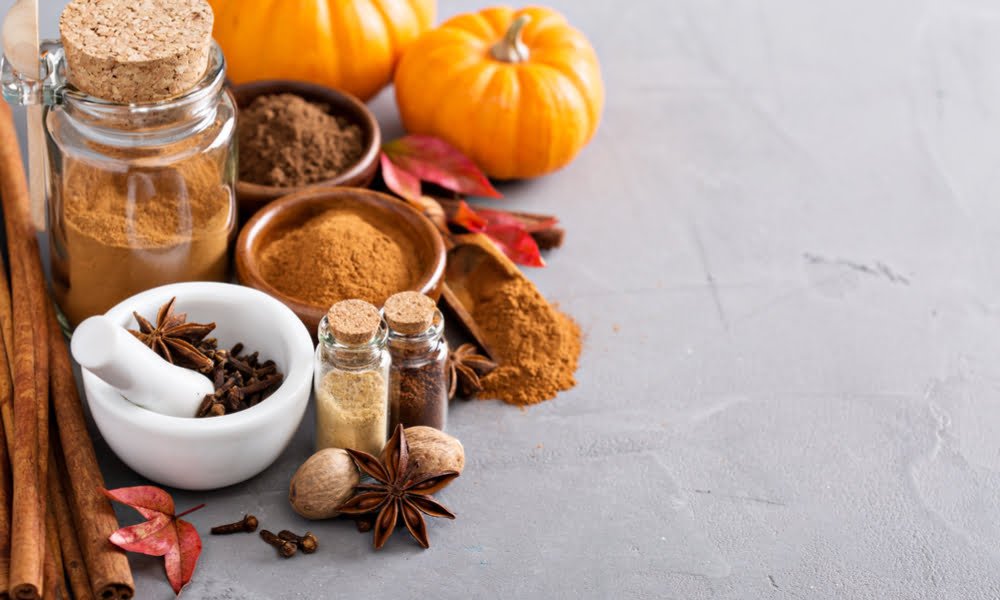 While pumpkin spice has a bad rep for being associated with Starbucks' ever-so-popular Pumpkin Spice Latte (otherwise known as the "#PSL"), the spice mix itself is actually a well-balanced combo of cinnamon, ginger, nutmeg, allspice and cloves. I mean, it's also in the world-famous pumpkin pie, right? Let's just say that pumpkin spice mix is well-known for a reason: it's delicious.
This pumpkin spice mix will enhance almost any autumn treat (thinking atop lattes, mixed within oatmeal, or spicing up baked goods). There are also some extra bonuses when you make it yourself. First, it's healthier. A DIY blend contains no artificial fillers, zero added sugar, and the option to choose organic spices. Second, cheaper. Store-bought blends are often a little pricier. So, if you buy some bulk organic spices and re-use an old jar, this DIY mix will save you some cash. All in all, a homemade pumpkin spice mix is a great addition to the spice drawer, and taking the time for a DIY craft (yes, I'd call this a craft) is always a good time.
Try making your own pumpkin spice mix this fall!
DIY Pumpkin Spice Mix
Simply mix together:
–          3 tablespoons ground cinnamon
–          2 teaspoons ground ginger
–          2 teaspoons ground nutmeg
–          1.5 teaspoons ground allspice
–          1.5 teaspoons ground cloves
Once combined, keep the mix in a Mason jar or spice container. When you're ready to consume the spiced goodness, try sprinkling on vanilla ice cream for an evening treat. You can also combine the pumpkin spice mix with sugar and sprinkle over popcorn. This is great if you're looking for some new popcorn inspo (butter is a classic, but sometimes you gotta mix it up). Other options include mixing into pancakes, muffins, or onto roasted pumpkin seeds. The possibilities are endless.
Happy Fall!