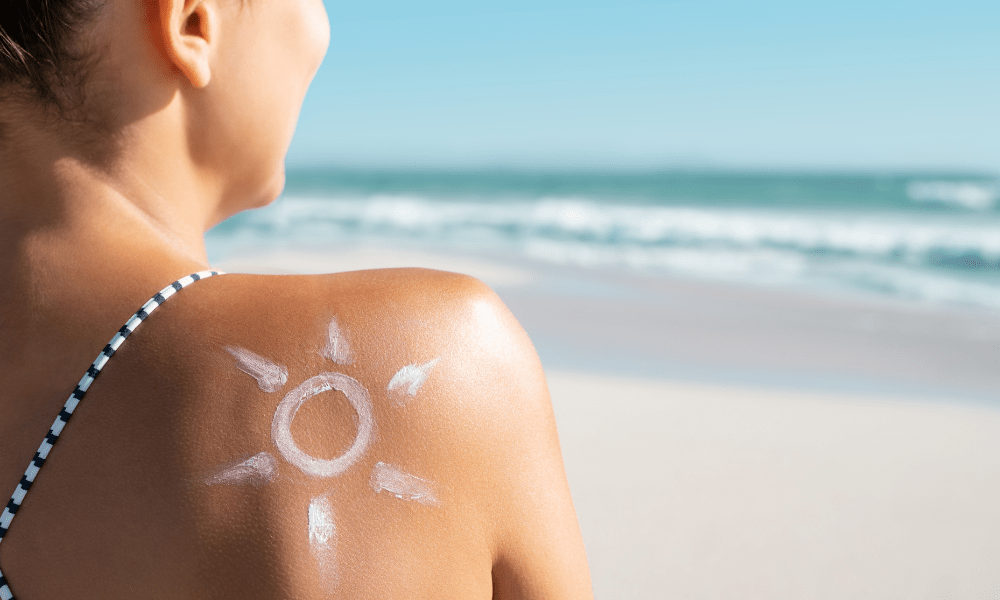 Certain ingredients in chemical sunscreen pose a threat to humans, but did you know that they also pose a threat to our environment?
Oxybenzone, a common ingredient in over 3,500 sunscreen lotions and personal care products, has shown damaging effects to marine environments. The biggest impact has been on coral reefs.
One study found that oxybenzone poisoned reefs in more ways than one. It contributes to bleaching, has a similar effect of DNA and gasoline, and disrupts reproduction and growth, leaving baby coral reefs deformed. Another study determined that chemical sunscreens cause rapid and complete coral bleaching, even at low concentrations. The chemical also reduces coral reefs resilience to climate change.
As a result many states have enacted sunscreen bans, including Hawaii, Florida, and the first nation in the world to do so, Palau. Starting in 2020, reef-toxic sunscreens in Palau will be confiscated from tourists, and merchants selling these products could be fined up to $1000.  Some critics argue that there isn't enough scientific evidence to take such action, but scientists have been concerned about these toxic impacts to marine life for years, and more research continues to emerge. While these bans aren't in Canada yet, it seems like it's only a matter of time.
Unfortunately these ingredients aren't restricted to environmental damage, and many of these same ingredients negatively impact humans too. But don't despair! There are some ways to help.
What you can do:
1. Read the ingredients. Before you stock up on chemical-laden sun protection, check out what's inside. Steer clear of ingredients like oxybenzone, and instead gravitate towards ingredients like zinc oxide or titanium oxide. Check out our wide selection of mineral based sunblock in-store. Our staff is happy to help you find the one that works best for you!
2. Shy away from spray. If you have to pick between lotion or aerosol spray, go for the lotion. As convenient as sprays may be, many aerosol spray contents miss our bodies and land on the sand, much of which ends up in the ocean.
3. Wear UV protected clothing. Wearing shirts, hats, pants, or cover ups that have UV protection can reduce the amount of sunscreen you apply by 90%. For optimal sun protection, stock up on UV protected clothing.
Coral reefs are important and research is increasingly showing that chemical sunscreen has a negative effect on these marine environments, so hopefully these tips can help make a positive impact. Have any tips we didn't mention? Let us know!
Resources:
https://link.springer.com/article/10.1007%2Fs00244-015-0227-7
https://www.ncbi.nlm.nih.gov/pmc/articles/PMC2291018/
https://www.theguardian.com/environment/2017/apr/10/great-barrier-reef-terminal-stage-australia-scientists-despair-latest-coral-bleaching-data
https://www.bbc.com/news/science-environment-46046064