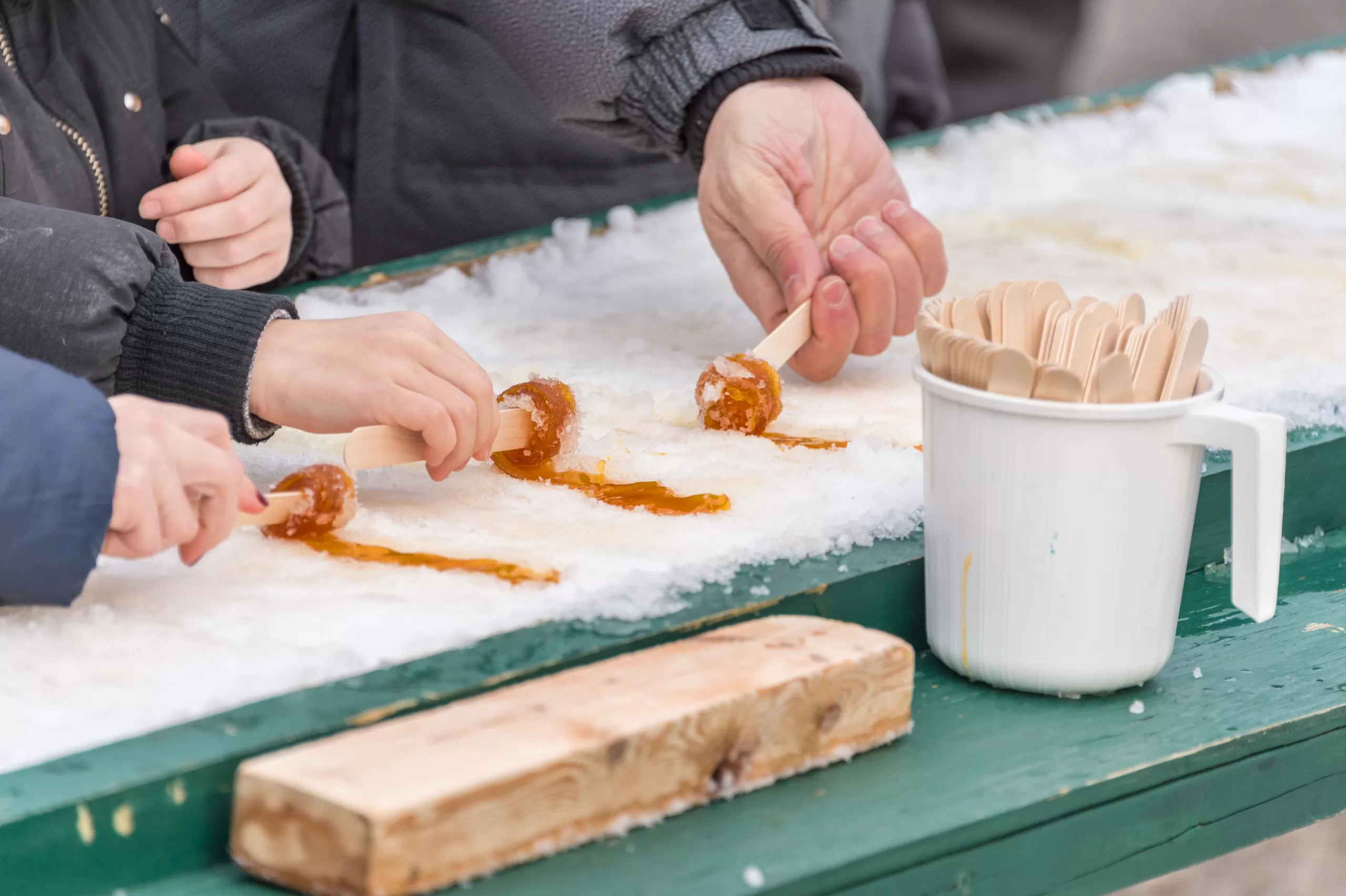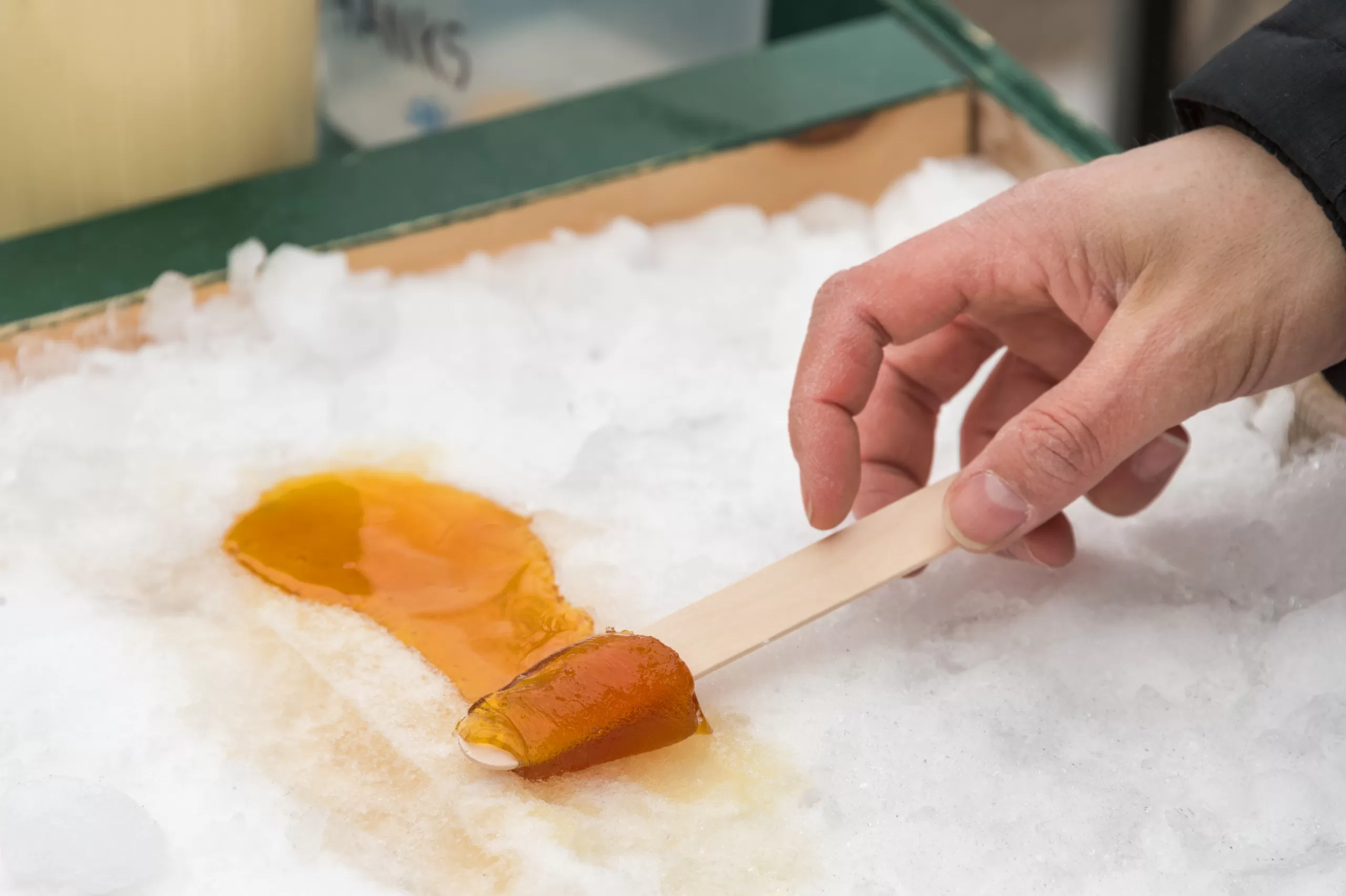 Have some family day fun, by making your own maple syrup taffy! Use fresh snow or blend up some ice for a delicious and festive winter treat!
Ingredients:
Maple Syrup (2 Tbsp per serving)
Fresh snow or crushed ice
Popsicle sticks
Instructions:
Pack snow or fresh ice in a large bowl or baking dish and smooth out the top. Store outside or in the freezer until you are ready.
Pour maple syrup into a saucepan, bring to a boil, and cook over medium-low heat.
Test when the syrup is ready by dropping a small amount into cold water, if the syrup forms a ball it is ready! If you have a food thermometer between 235 – 245 F or 112-118 C
Pour about 2 tablespoons syrup per piece over snow in thin lines about 5 inches long. Let syrup strips cool and firm up for 3 to 5 seconds
Put a popsicle stick on one end of the maple syrup and roll around the end of the stick
Enjoy!