Certified Organic chicken, beef, pork, turkey and eggs from Armena, Alberta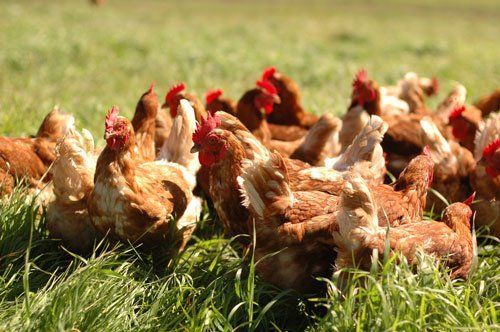 Sunworks Farm, located near Armena, AB, has been Certified Organic since 1997.
Ron and Sheila Hamilton believe in organic principles as well as the humane treatment of all living creatures. This means that there are no chemical herbicides or pesticides used on the land or antibiotics, hormones, animal by-products or appetite stimulants used in the feed. All birds and animals are raised in an environment that allows them to perform their natural behaviours.
Sunworks Farm offers Certified Organic chicken, beef, pork and turkey, in addition to certified humane and free-range eggs.