Certified organic vegetables from a family farm near Innisfail, Alberta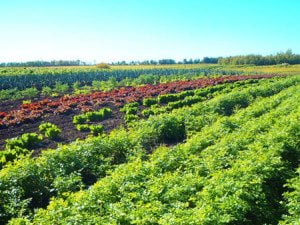 Lund's Organic Farm has been a certified organic farm in its current location since 1988. They grow a variety of vegetables, including carrots, lettuce, spinach and potatoes. This central Alberta farm focuses on cold weather crops and varieties that grow best in Alberta's shorter summers.
Their current farm is located nearby Innisfail. It was previously used as pasture so has never been sprayed with chemicals, and a three-year rotation (two years of grain, one year of vegetables) ensures the soil remains healthy and fertile.
Lund's Organic Farm is owned and operated by Gert and Betty Lund, who have been farming organically since 1988.