Game meats from a ranch near Calgary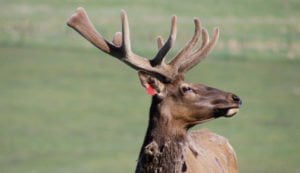 Canadian Rocky Mountain Ranch is located nearby Calgary and raises elk, buffalo and cattle. Their ranch is located in the Alberta foothills, where the animals freely roam and are humanely handled.
The ranch is operated by Canadian Rocky Mountain Resorts, a local hospitality company that has a variety of mountain lodges and restaurants. The ranch was started to raise top-quality game meat for their restaurants and resorts, and now offers the same renowned products to all Albertans.
Canadian Rocky Mountain Ranch does not use hormones or antibiotics, and the feed is free of animal byproducts. As the animals freely roam the pasture, they graze on native grasses and alalfa-grass, and then feed on forage during the winter.