Organic cow milk, cheese and yogurt from Alberta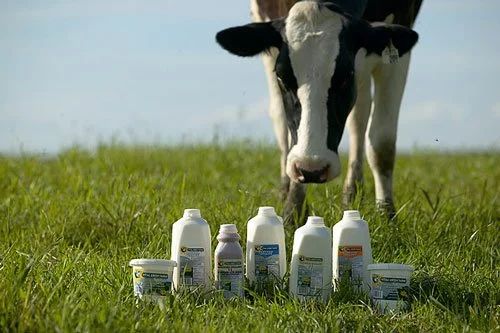 Vital Green Farms, located in the county of Lethbridge, Alberta, was started by Joe and Caroline Mans in 1994. In 2004, the first dairy cows arrived and they began processing milk. In the same year they acquired organic status. They make a wide variety of dairy products, all of which are certified organic and non-homogenized.
Vital Green family farm produces Certified Organic dairy products near Picture Butte, Alberta.
All their organic milk is non-homogenized, which allows the cream to rise to the top, just like the good old days. The milk is as minimally processed as possible.
Look for Vital Green Farms products at Blush Lane Organic Market including
skim, 2% and whole milk, chocolate milk, yogurts, heavy cream, creme fraiche, sour cream, butter and cheese.