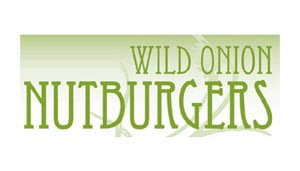 Vegetarian burgers from Salmo, BC
Using nuts, vegetables and spices, Wild Onion Nutburgers creates vegetarians burgers that everyone enjoys. Both kids and meat-lovers are satisfied by these all-natural burger patties. Wild Onion Nutburgers strives to use organic and local ingredients in their products.
Wild Onion Nutburgers offers a few different types of vegetarian burgers, including a rosemary rye (wheat free) and gluten free option.