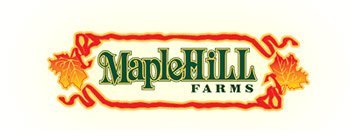 Specialty chicken raised in the Fraser Valley, near Mt. Lehman, British Columbia
For over 40 years, the family-owned Maple Hill Farms has been poultry farming in the Fraser Valley. Their farm, which is located in Mt. Lehman, BC, raises chickens without antibiotics and are not fed any animal byproducts.
Maple Hill Farms sells chickens in a range of cuts and also free-range and organic eggs. All of their chickens are grain fed and certified to the 5-Step Animal Welfare Rating Standards.