As we continue to see an increase in the number of COVID-19 cases in our community, along with a stark increase in the number of variant cases, maintaining the health and safety of our team members and customers is as important as ever.
As such, we are revising our mask policy to a strict No Mask, No Entry policy as of April 21st. 2021.
Entry to all Blush Lane Organic Market Locations will be granted only to those wearing a face mask (children two and under are exempt).
For those unable or who would prefer not to wear a face mask, we encourage you to use our alternate online shopping solutions at:
As we continue to place a high emphasis on the health and safety of our team members and customers, we have maintained several safety practices in all our stores.
These include:
Frequent cleaning and sanitization of high touch points (e.g. door handles, front check-outs, payment pin pads, cart and basket handles etc.).
Requiring mandatory screening of all team members for any COVID-19 symptoms before starting every shift.
Practicing social distancing by maintaining 6 feet or 2 metres apart whenever possible.
Continuing to use distancing markers and plexiglass barriers in stores.
Placing capacity limits in store in compliance with government mandated restrictions, to ensure physical distancing is possible.
We thank you for your ongoing support and cooperation with this change.
Sincerely,
Rob Horricks – CEO
Blush Lane Organic Market
Shopping tips to help with the safety of our staff and our customers.
Please shop alone when possible, not as a couple or a family.  Fewer bodies in our store at any given time help lower everyone's rate of exposure.
Make your shops larger and less frequent. If you have always been a 3x/week shopper, consider becoming a once a week shopper by planning ahead.
Please consider debit and credit. We will accept cash but would prefer to not handle cash at this time.
Shop for your friends, family & neighbours, (particularly anyone who is vulnerable)
Use a shopping buggy instead of a basket. The nature of a shopping cart's size will ensure distance between you and other shoppers & staff.
Please respect the social distancing markers we have laid out in the store to help with visibility on what 2 metres looks like.
Please take what you touch.
Plexiglass has been installed for all cashiers to minimize their contact with your guests at this time.
Clean your hands before and after leaving the store, be mindful that coming in with clean hands reduces risk for all staff and customers sharing the space. We have well equipped customer bathrooms available, and a limited supply of sanitizing stations.
Please leave the first hour of the day 9-10am (8-9am for Aspen Woods) to the elderly or vulnerable customers to do their shopping (if they don't have someone to do it for them). 
Consider shopping during our quieter hours which are earlier in the mornings and later in the day. We see the busiest times from 12pm to 6pm.
Effective April 21, 2021 all customers must wear a mask when entering our stores (no exceptions aside from children two and under).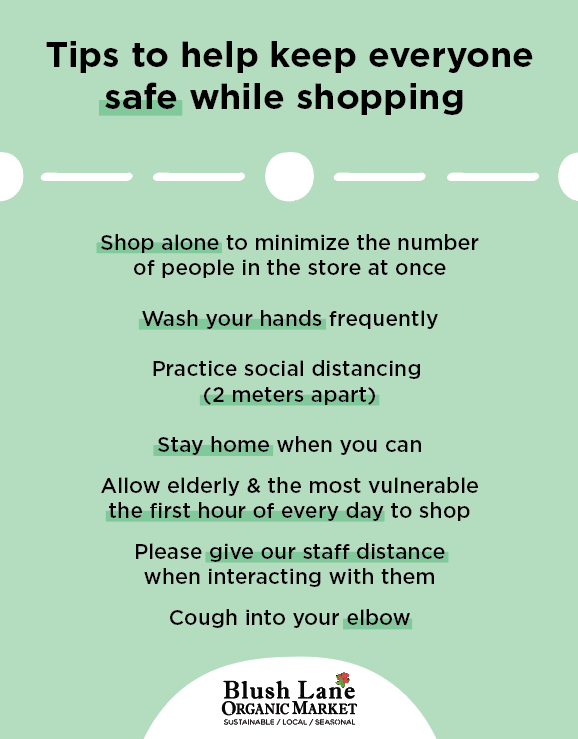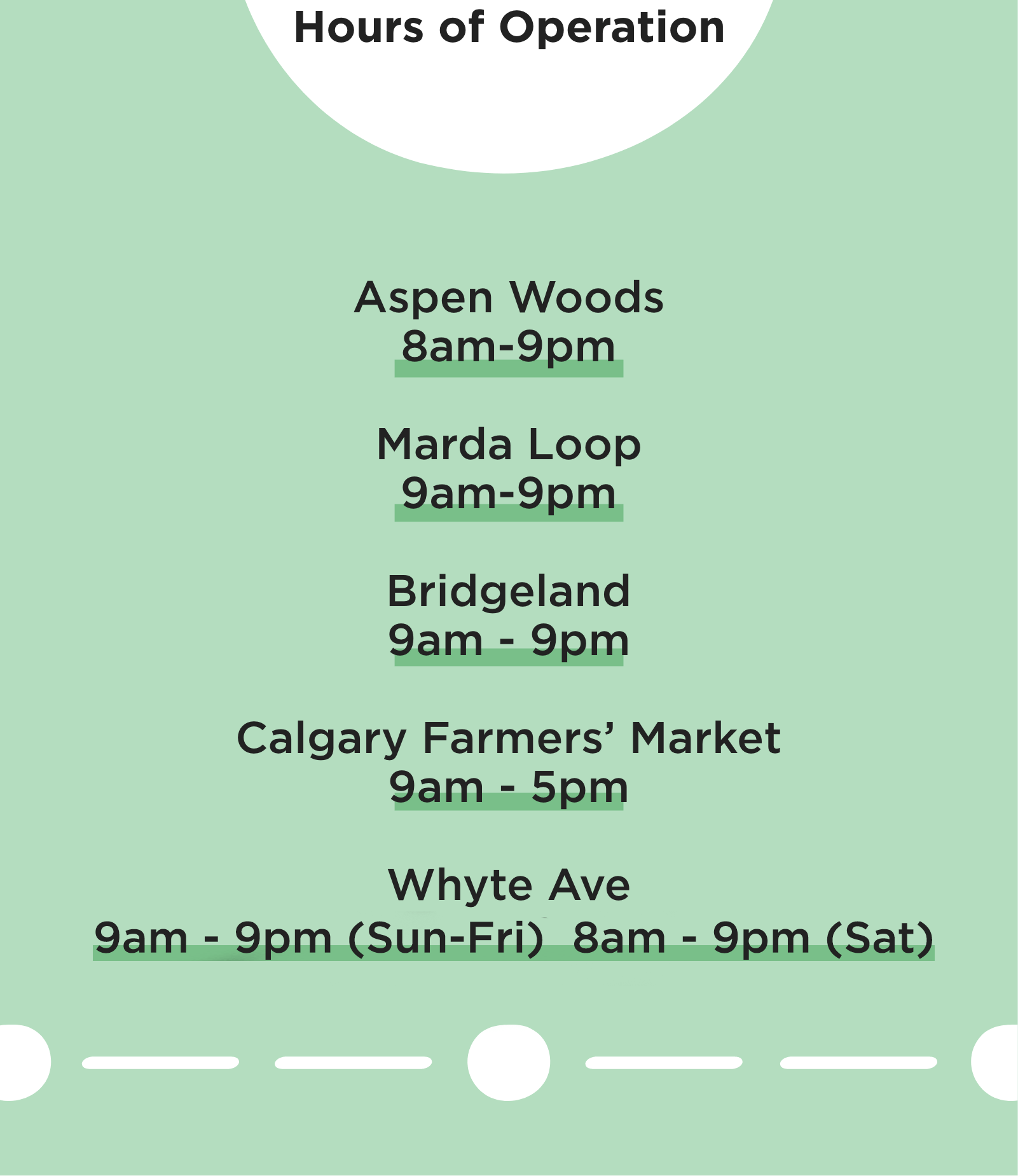 We want to take this opportunity to recognize how incredibly proud we are of our team, who are working tirelessly to serve our communities.
While the rest of Canada and much of the world has been asked to stay at home, our teams are filling our stores and serving our customers. Everyone on the Blush Team always works hard, but now they are being called to provide a level of customer service above and beyond what we ever imagined we would have to ask them, and for that we owe them an enormous thank you.