We hope during this time you are staying healthy and taking care of yourself and any loved ones.
We wanted to update you on some of the changes at Blush Lane during this global crisis. 
We are currently open serving our customers 7 days a week. 
We are strongly suggesting that the first hour of the day 9-10am (8-9am for Aspen Woods) is the ideal time for our elderly or vulnerable customers to do their shopping (if they don't have someone to do it for them). 
Consider shopping during our quieter hours which are earlier in the mornings and later in the day. We see the busiest times from 12pm to 5pm.
Shopping tips to help with the safety of our staff and our customers.
Please shop alone when possible, not as a couple or a family.  Fewer bodies in our store at any given time help lower everyone's rate of exposure.
Make your shops larger and less frequent. If you have always been a 3x/week shopper, consider becoming a once a week shopper by planning ahead.
Please consider debit and credit. We will accept cash but would prefer to not handle cash at this time.
Shop for your friends, family & neighbours, (particularly anyone who is vulnerable)
Use a shopping buggy instead of a basket. The nature of a shopping cart's size will ensure distance between you and other shoppers & staff.
Please respect the social distancing markers we have laid out in the store to help with visibility on what 2 metres looks like.
Please take what you touch.
Plexiglass has been installed for all cashiers to minimize their contact with your guests at this time.
Clean your hands before and after leaving the store, be mindful that coming in with clean hands reduces risk for all staff and customers sharing the space. We have well equipped customer bathrooms available, and a limited supply of sanitizing stations.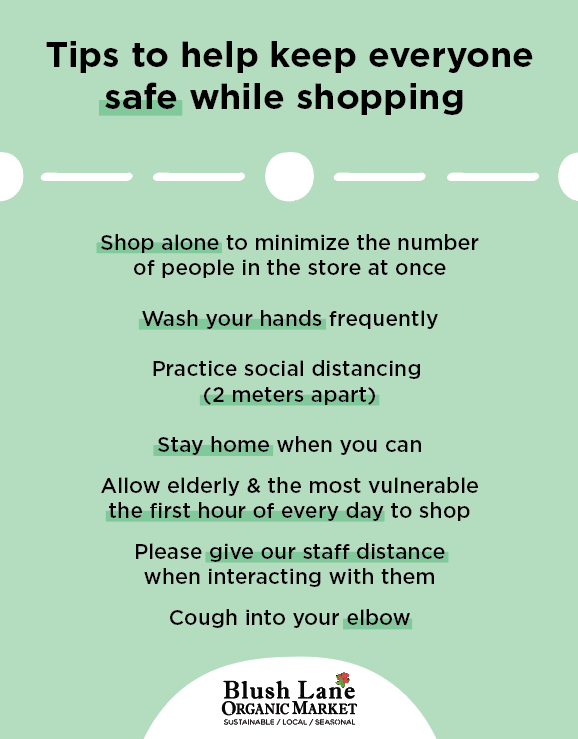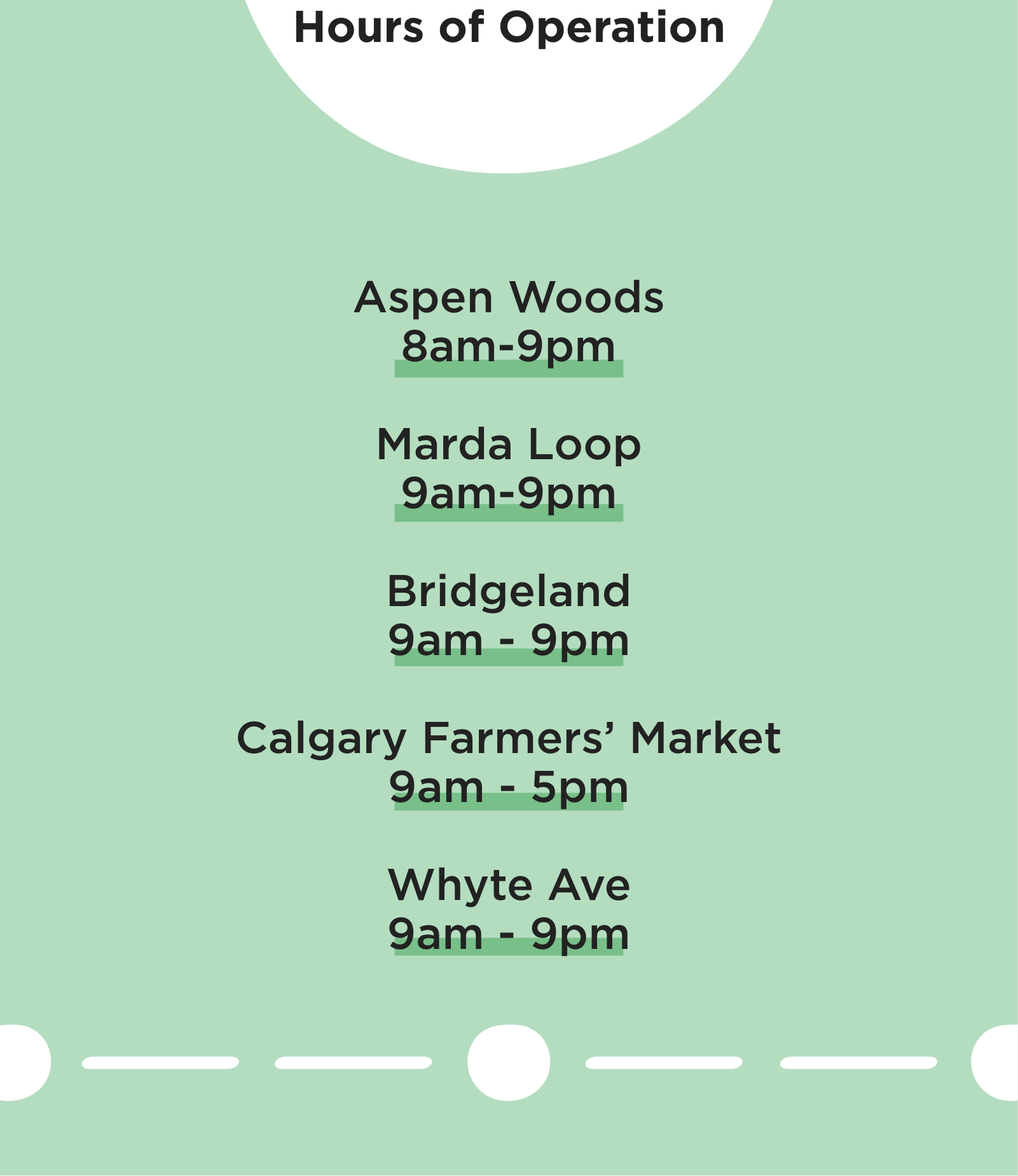 We want to take this opportunity to recognize how incredibly proud we are of our team, who are working tirelessly to serve our communities.
While the rest of Canada and much of the world has been asked to stay at home, our teams are filling our stores and serving our customers. Everyone on the Blush Team always works hard, but now they are being called to provide a level of customer service above and beyond what we ever imagined we would have to ask them, and for that we owe them an enormous thank you.

Enter Our Children's Easter Colouring Contest!
Easter is one of our favourite holidays because a) chocolate and b) it signals the beginning of spring! This year we thought we would run an online colouring contest in light of the current environment and hopefully bring some cheer!…