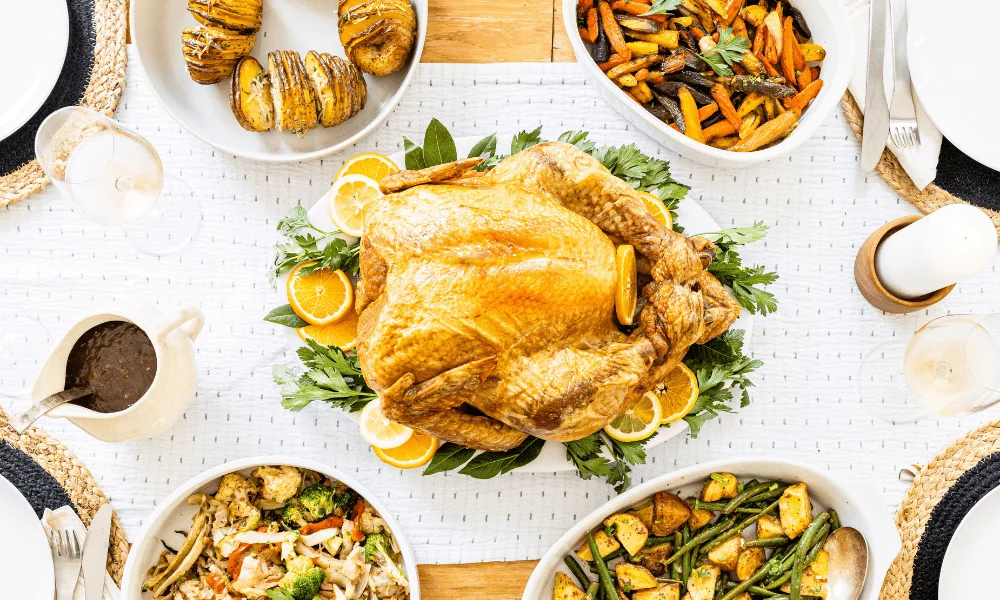 Order Your Fresh Local Turkey this Thanksgiving!
Pre-order by October 4, 2021 or while supplies last. Pick it up in-store on October 9, 2021.
Choose your pick up location

Choose between a Certified Organic or Free Range turkey

Pay your $10 deposit to secure your order

Pick up your turkey at your indicated store on October 9 and pay the remaining balance

Cook your turkey and bask in the appreciative glow of your adoring friends and family!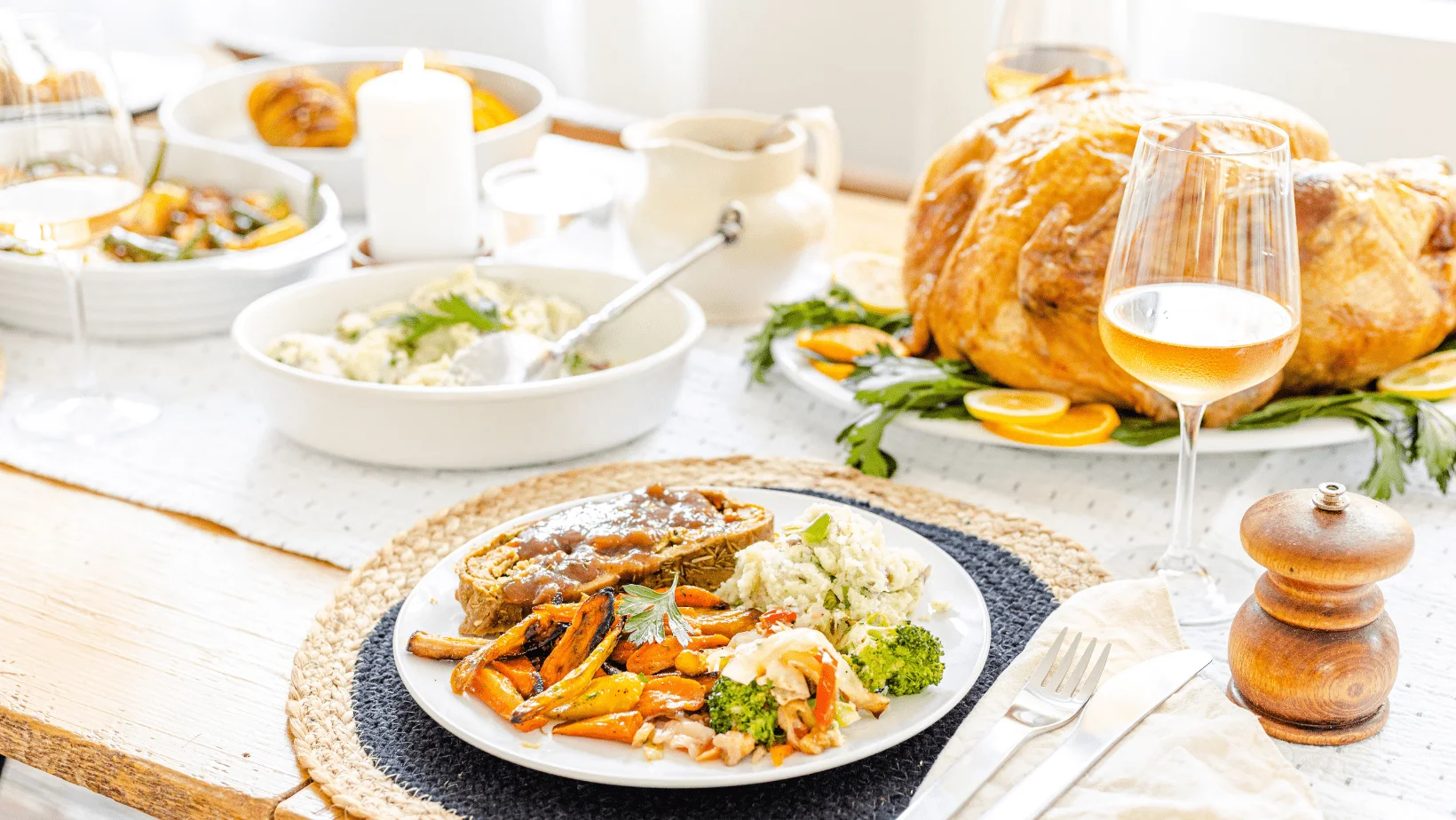 Winters Turkey – Pre-order Deposit Only
To pre-order an uncooked Winters turkey ($10 deposit), please choose the pickup location from the following options:
Winters Turkey farm is located in Dalemead, about 30 km east of Calgary. Their turkeys are raised humanely with high consideration for their comfort, health and well-being. For more information on their turkeys please visit: https://wintersturkeys.ca/
Why buy a Winters Turkey?
Support local – By supporting a local family farm, you're not only helping the environment, you're also contributing to the local economy.
Naturally raised – We only sell turkeys that are humanely raised without addictive's or antibiotics, so all you need to worry about is saving room for pie!
Fresh – a fresh turkey means a flavorful juicy bird – plus no thawing time!
Turkey sizes are approximate. As Winters turkeys are free range, factors like the weather and what they forage make it difficult to control the end weight of the birds. This means there will always be fluctuations in their size and weight. Your final payment will reflect the weight of the turkey you receive.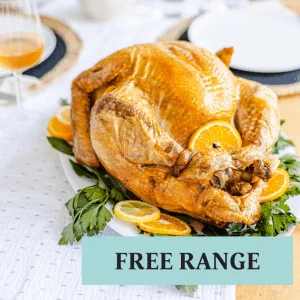 Winter's Free Range Turkeys (uncooked)
7-10 kg
$10.90/kg ($1.09/100g)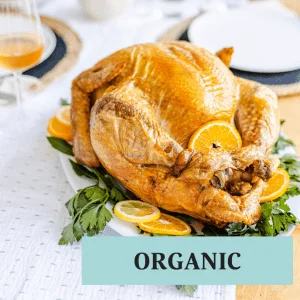 Winter's Certified Organic Turkeys (uncooked)
6-8kg
$15.90/kg ($1.59/100g)
*Certified Organic Winters turkeys not available at Whyte Ave location
What is the price?
The price fluctuates based on the turkey you have chosen above. Please see our prices above.
The final price will be calculated upon check out. We only take a $10 deposit at the time of your reservation. The remaining balance is paid in-store when you pick it up.
Do I need to season the turkey?
Yes, we suggest a light drizzle of olive oil on the turkey and a sprinkle of sea salt with some fresh ground black pepper.
Is the turkey cooked?
No, all turkeys come uncooked.
Is the turkey stuffed?
The turkey is not stuffed.
Is the turkey gluten free?
The turkey is gluten free but is prepared in a facility where gluten is present.
Is there a plant based option available?
Yes, we also offer a Very Good Butcher 'stuffed beast' however this is not available for pre-order. All locations will have a select number of stuffed beasts available for purchase in-store (while supplies last).
Can I cancel my order after it's been placed?
If you need to cancel your order please contact turkey@blushlane.com by October 4, 2021 the latest. We cannot cancel orders past this date.
Are other dates/times available to pick my turkey up?
Your pick up date is October 9, 2021 from 9 am – 9 pm. No other pick-up times are available.
You will pick up your turkey at the store location you selected on your order form.
What do I need for pick up?
Please bring your receipt with you when picking up.
Can I send someone else to pick up?
Certainly. He/she will need the receipt and will need to pay the remainder owing.
Who do I contact if I need to make changes or cancel my order?
If you need to cancel/adjust your order or have any questions, please send us an email to turkey@blushlane.com no later than October 4, 2021.
Does the turkey need to be basted periodically while cooking?
We suggest that you do to ensure the skin of the bird is an even golden brown and crispy. After the first 2 hours, baste the turkey every 45 minutes until cooked.
Should I cover the turkey with foil while cooking?
No, otherwise the skin won't get crispy.
Do I remove the meat from the plastic bag before cooking?
Yes, you must remove the plastic bag and put your turkey into a roasting pan. The instructions for preparing the turkey will come with the turkey.
Are there any tasty sides to accompany the turkey?
Yes, we have the following Thanksgiving sides available for purchase in-store, while supplies last:
Honey Roasted Rainbow Carrots and Fresh Thyme 

–

$22.99

 
Roasted Brussel Sprouts tossed with Lemon, Garlic and shaved Parmesan

–

$22.99

 
Honey Walnut Mixed Vegetables

–

$22.99

 
Green Bean and Mushroom Casserole

– $

22.99

 
Hassleback potatoes

–

$22.99

 
Olive Oil Whipped Sweet Potatoes

–

$22.99

 
Burgandy Demi Glaze –

$9.99