Artisan sheep cheese from Kitscoty, Alberta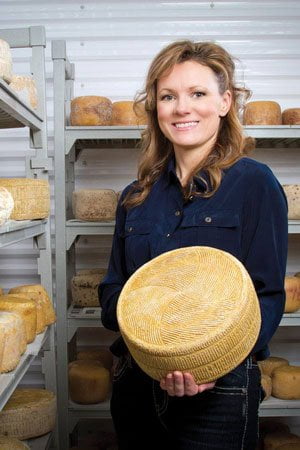 The Cheesiry is a sheep farm in Alberta that produces raw sheep milk and pasteurized milk and cheeses. With control of the entire process – from soil to cheese – The Cheesiry is able to create the finest artisan sheep milk and products.
Their small farm is located near Kitscoty, Alberta, west of Lloydminster. The Cheesiry raises East Friesian cross sheep and they are pasture-raised, meaning there is higher nutrients in the milk. In addition, there is double the nutrient contents in sheep milk compared to cow milk.
The Cheesiry produces a variety of sheep milk products, including many types of pecorino, a hard cheese made out of sheep milk.
To try sheep cheese made by The Cheesiry, visit one of Blush Lane's stores today!