Blush Lane Organic Orchard is located in the picturesque Similkameen Valley, known as the Organic Growing Capital of Canada and the "Western Gateway to Wine Country."
Situated 1 km West of the village of Keremeos, the summer fruit stand is an inviting stop while travelling through the BC Interior, Okanagan or along the Crowsnest Highway.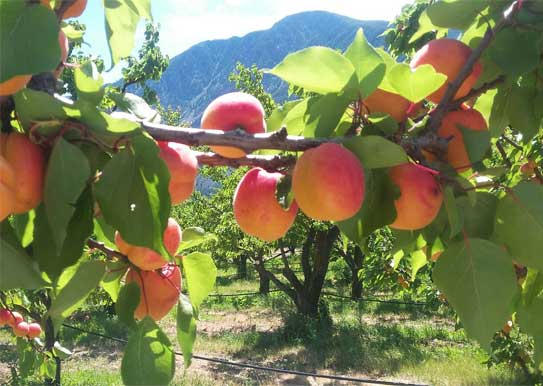 Try our produce in Keremeos - and Calgary or Edmonton!
The orchard specializes in tree-ripened fruit including several varieties of apricots, 13 types of peaches, 6 varieties of nectarines, 10 varieties of plums, and 10 types of apples. These seasonal delights are available at our orchard fruit stand, as well as hand packed and shipped to Blush Lane locations in Calgary and Edmonton for our customers to enjoy!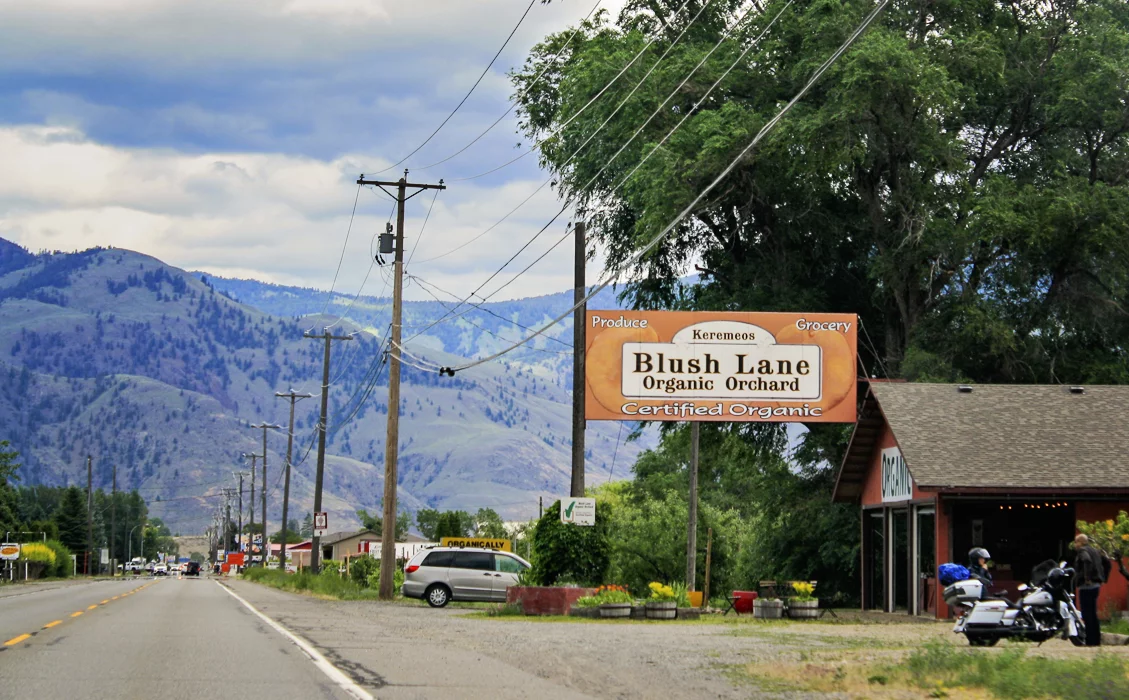 Purchased in 2006, the orchard is owned by the Horricks family & operated with a local crew. An invaluable learning process, operating an organic orchard has provided a first-hand understanding of the challenges and benefits of Organic production and promoted close relationships with the local growing community.
They are members of the COABC (Certified Organic Association of B.C.), and are dedicated to increasing Organic production and accessibility of Organic food by supporting farmers and connecting with customers. The orchard is Certified Organic by PACS- #16-314.