Blush Wellness Club memberships will be available soon!
Welcome to the Blush Wellness Club!
As a member of The Blush Wellness program, upon your purchase and activation of a Blush Wellness card for $30, you will receive 15% off regular priced eligible purchases. Your issued Blush Wellness card will expire in one year, ending on the one year anniversary from which you purchased your card.
Eligible purchases are:
Nutritional Supplements

Homeopathy

Protein powders and herbal powders

Body Care

Cosmetics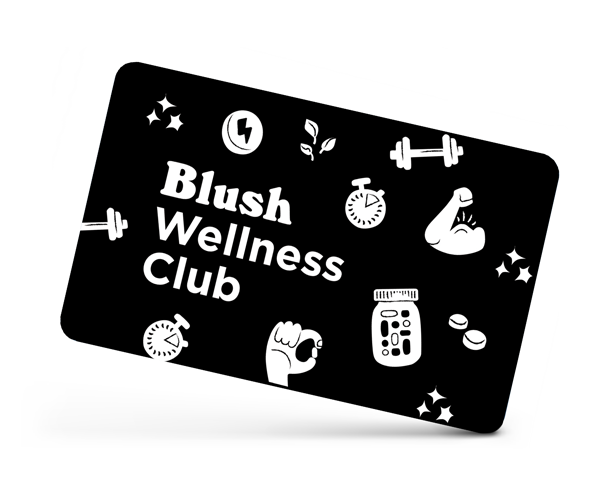 Why buy health and body products at Blush Lane Organic Market?
We set the bar high. Here are some of our quality standards:
No hydrogenated oils

No artificial colors

No artificial flavors

No artificial sweeteners

Paraben free

Sodium Lauryl Sulfate free

Cruelty free
Have a Question about Health and Body Care?
Our team members are very knowledgeable about the products we offer. They can help you make informed choices and find what's right for you.
Want to know more about the Blush Wellness Club? Visit our Frequently Asked Questions page or read our Terms and Conditions.